Democracy Works theme song competition
In anticipation of the book releasing in January 2019, here's a great opportunity for musicians and producers to play their part in reinforcing the importance of democracy.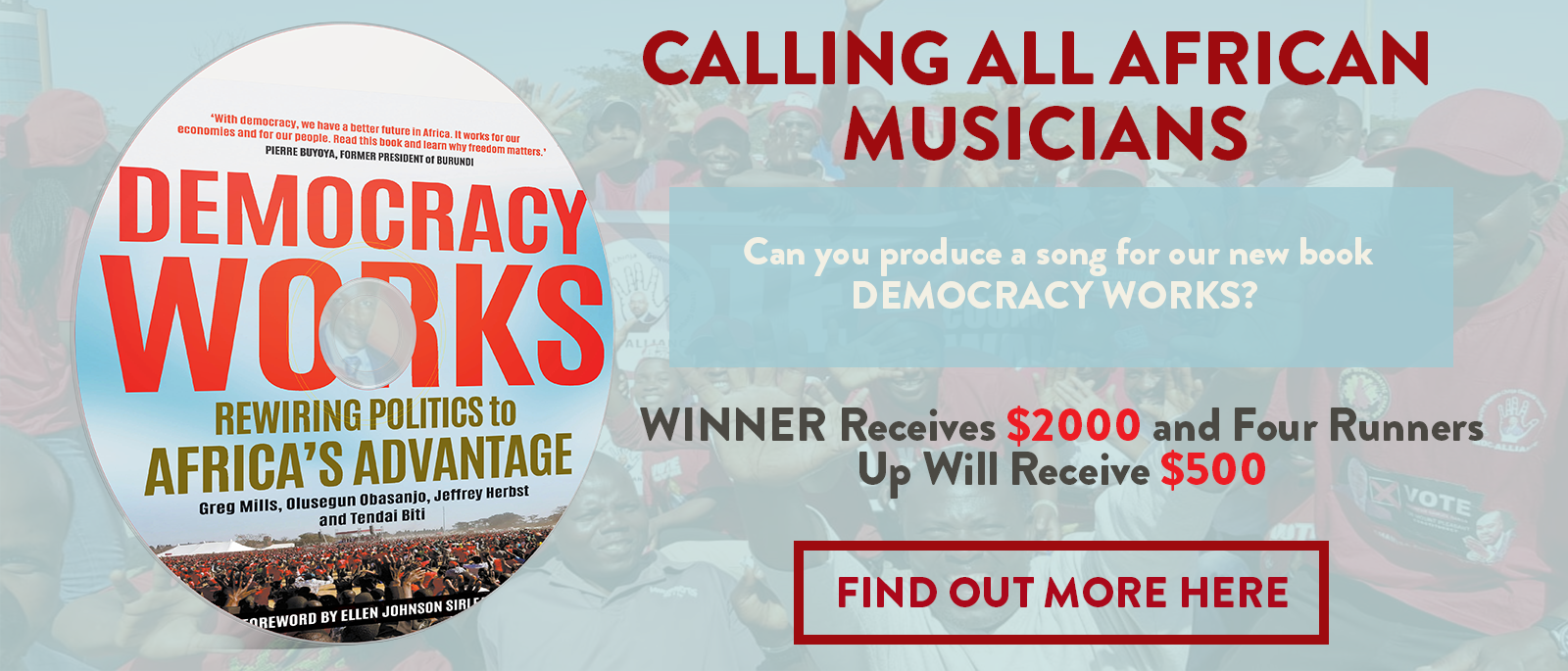 The Brenthurst Foundation is calling on musicians from all four corners of Africa to create a song that will be released alongside the upcoming book, Democracy Works.
The winning entry will receive $2000 and four runners up will receive $500.

All you need to do is write a song that reinforces the importance of Democracy and what it means to you. Find out more information on how to enter HERE.