Get 50% off a selection of homegrown eBook titles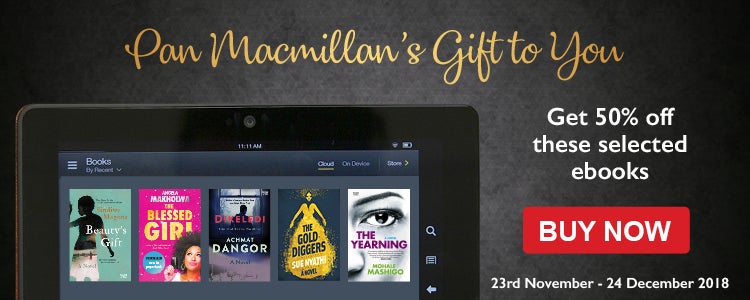 Need some reading to help you wind down this Festive Season? Pan Macmillan has got you covered!
The holiday season is upon us and as we dream of days filled with seaside views, long flights to dazzling destinations or road trips, a great way to pass the time is getting stuck into a good book or two. Pan Macmillan has selected five homegrown eBooks to keep you occupied during your December break. With a 50% discount on each, your toughest decision is picking which one to purchase!
The Summer eBook Selection:
Amazon:
Kobo:
Offer lasts from the 23rd November - 24th December 2018 midnight.