Tony Park introduces his new novel, Scent of Fear
Scent of Fear by Tony Park, the author of Captive and The Cull, is an action-packed thriller that will engross fans of Clive Cussler, Scott Mariani and Andy McDermott.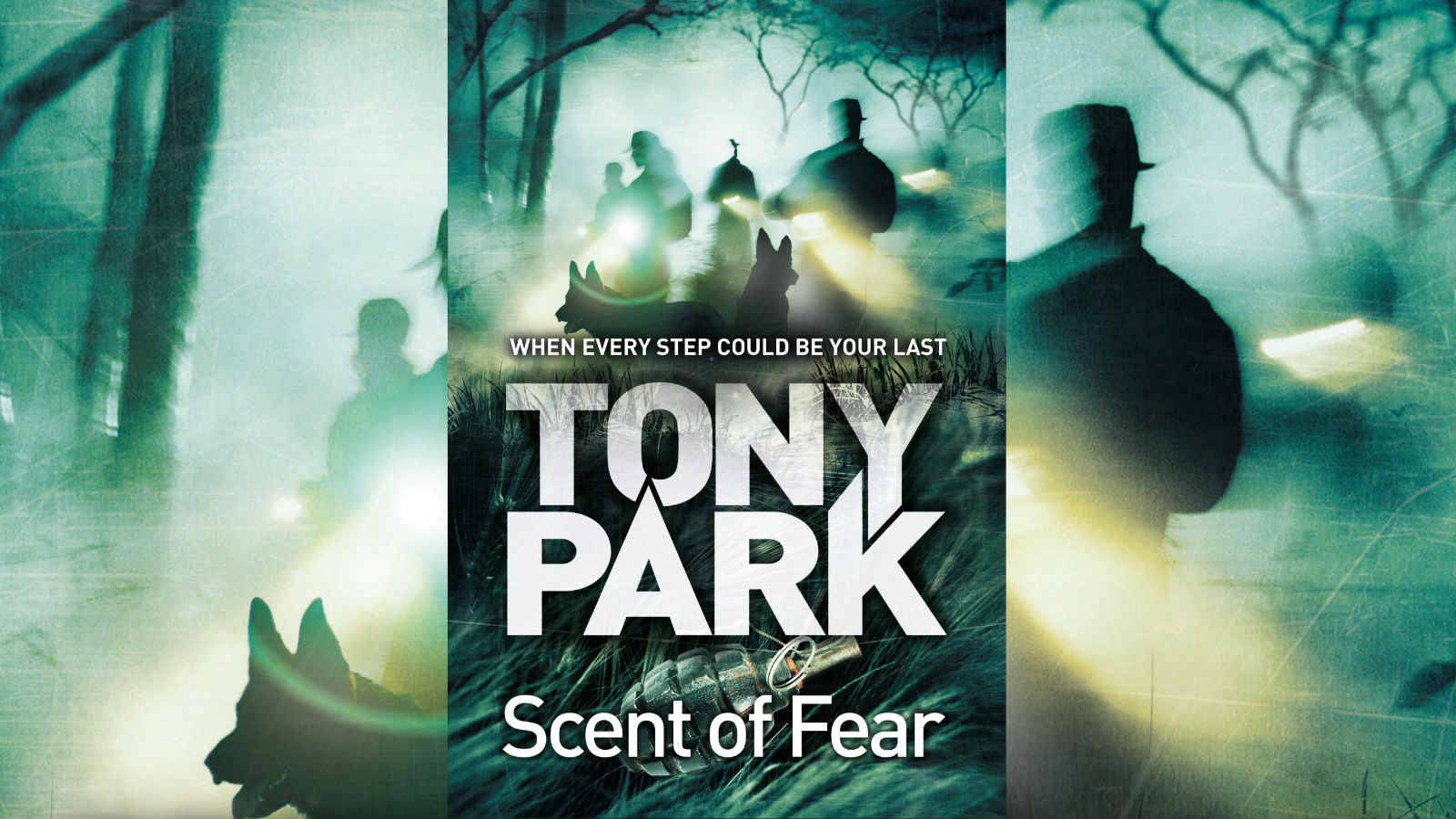 Releasing on 27 November, Tony Park's new novel, Scent of Fear looks at the world of tracker dogs and their handlers employed in the war against poaching in Africa.

"Man's best friend has become a poacher's worst nightmare - dogs have proven to be a real game changer in the fight against poaching in Africa," Tony said. Tony spent time with a real anti-poaching tracker dog unit in the Sabi Sand Game Reserve on the edge of South Africa's iconic Kruger National Park while researching the book.

Dog units have notched up an impressive record tracking down and catching poachers and detecting illegal firearms and wildlife products, such as rhino horn, which is a prized possession in south-east Asia, particularly Vietnam, as a status symbol.
"The war on poaching is a long way from being won, with rhino horn still fetching more than gold, diamonds or cocaine on the black market, but there is not doubt that where dogs and their handlers are effectively employed poachers are staying away," Tony said.

Tony has also drawn on his military experience as a army officer. He served as a public affairs officer in Afghanistan in 2002 and later wrote the non fiction book, 'War Dogs', with Australian dog handler Shane Bryant about Shane's service in Afghanistan detecting Improvised Explosive Devices (IEDs).

"The premise for Scent of Fear is that the poachers are now targeting dogs and their handlers, with IEDs. That's fiction, thankfully, but the fact is that poachers are using a range of tactics to try and defeat dogs, including laying baits and scattering chilli powder to try and confuse them.

"Poachers have also planted hand grenades under rhino carcasses to try and injure anti-poaching forces." Tony said that as with fronts in the war on poaching there was a lack of coordination in southern Africa over the deployment of dogs and handlers and a good deal of duplication of effort. "Police, military and national parks-run dog units operate in South Africa's National Parks, but private reserves have to employ privately run dog units. In smaller provincial reserves with less funding there are fewer dogs available and these are being hard hit as a result."

Tony was also helped with his research by the international NGO Canines for Africa (www.K94a.org), which raises money to train dogs and handlers for game reserves under threat from poaching. "Just as in the recent wars in Afghanistan, Iraq and Syria the good guys on the ground in Africa are learning that when it comes to sniffing out trouble nothing beats a four-legged friend," Tony said.

Publicity and events: Eileen Bezemer, eileen@panmacmillan.co.za or Veronica Napier, veronica@panmacmillan.co.za