Virtual Launch | A Gambling Man by David Baldacci
Pan Macmillan and Exclusive Books invite you to the virtual launch to celebrate the release of David Baldacci's latest thrilling crime-novel, A Gambling Man.
Location

ONLINE

Add to GCal

Event Date

17/06/2021 18:00
Evoking the golden age of crime, and for fans of Raymond Chandler and Agatha Christie, comes A Gambling Man, from one of the world's bestselling thriller writers, David Baldacci. In his new novel, Baldacci takes a retro turn, transporting us back to the 1940s noir era and on a road trip west from Reno with investigator Aloysius Archer and would-be actress Liberty Callahan.

Join Pan Macmillan and Exclusive Books for the South African launch of A Gambling Man. David Baldacci will be in conversation with veteran broadcaster, Jenny Crwys-Williams.
Register for the virtual launch for free here: https://bit.ly/3fmYAO8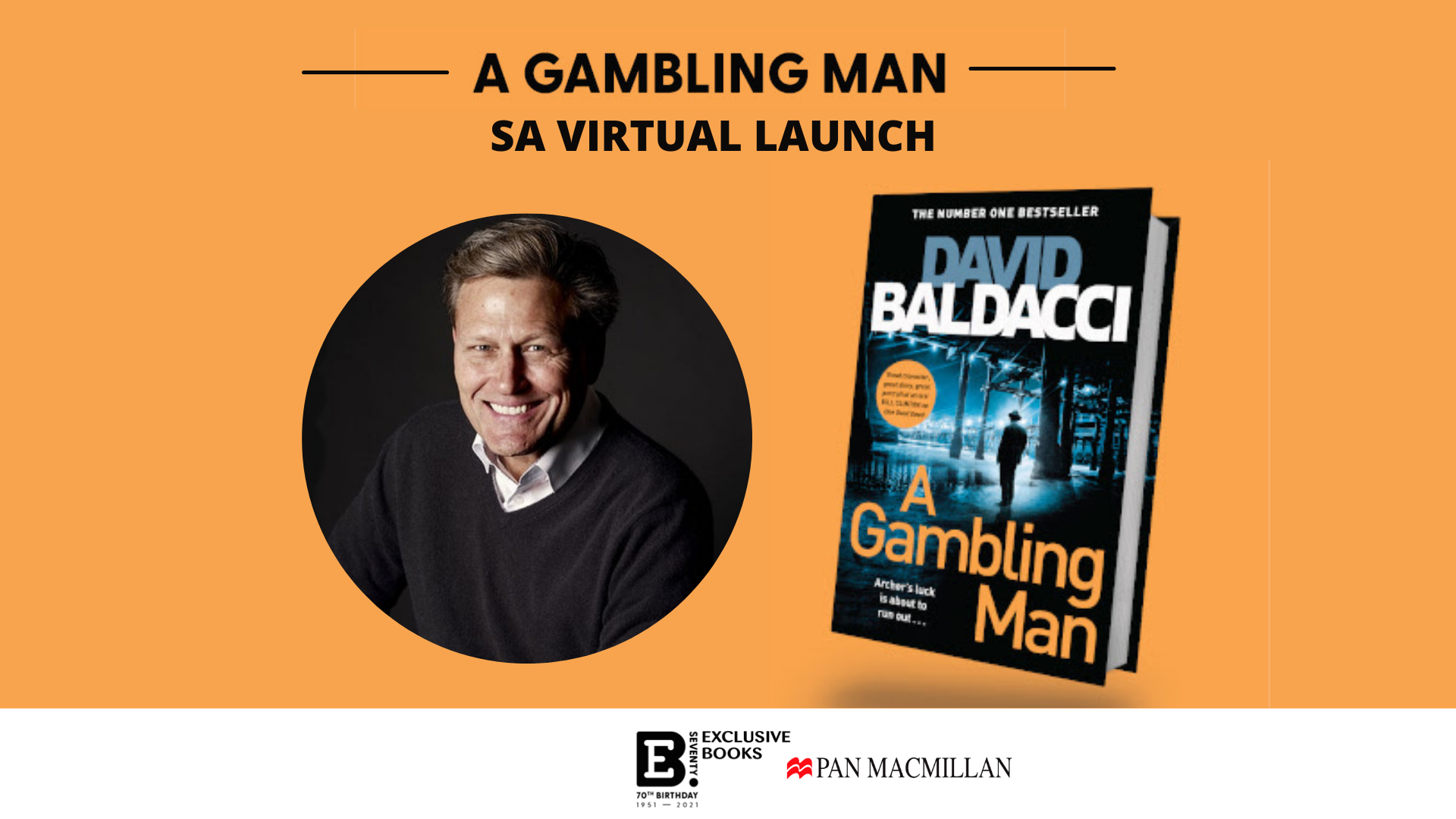 David Baldacci
David Baldacci is one of the world's bestselling and favourite thriller writers. A former trial lawyer with a keen interest in world politics, he has specialist knowledge in the US political system and intelligence services, and his first book, Absolute Power, became an instant international bestseller, with the movie starring Clint Eastwood a major box office hit. He has since written more than forty bestsellers featuring most recently Amos Decker, Aloysius Archer, Atlee Pine and John Puller. David is also the co-founder, along with his wife, of the Wish You Well Foundation, a non-profit organization dedicated to supporting literacy efforts across the US. Still a resident of his native Virginia, he invites you to visit him at DavidBaldacci.com and his foundation at WishYouWellFoundation.org.

Trust him to take you to the action.