Virtual Launch | My Final Answer by Jeremy Maggs
Pan Macmillan and Exclusive Books invite you to the virtual launch of Jeremy Maggs' memoir, My Final Answer.
Location

ONLINE

Add to GCal

Event Date

24/06/2021 18:00
"A gripping read, just as you'd expect from one of the world's great broadcasting legends." – Simon Marks, president and chief correspondent, Feature Story New

Jeremy Maggs has been a journalist and a television and radio presenter for over 30 years, with a front-row seat to major news events in the run-up to and during the birth of South Africa's democracy and beyond. He was also the host of the hugely successful television show, Who Wants to Be a Millionaire?, and so became a household name.
Jeremy Maggs has been in the thick of the newsrooms that covered the stories. Written in an engaging and self-deprecating style, his book is an unexpectedly funny and candid, behind-the-scenes account of what was unfolding in those newsrooms as the stories broke, peppered with anecdotes around those involved in making those stories happen.
Join Pan Macmillan and Exclusive Books for the launch of My Final Answer. Jeremy Maggs in conversation with Simon Marks.
Register for the virtual launch for free here: https://bit.ly/3z7nCbM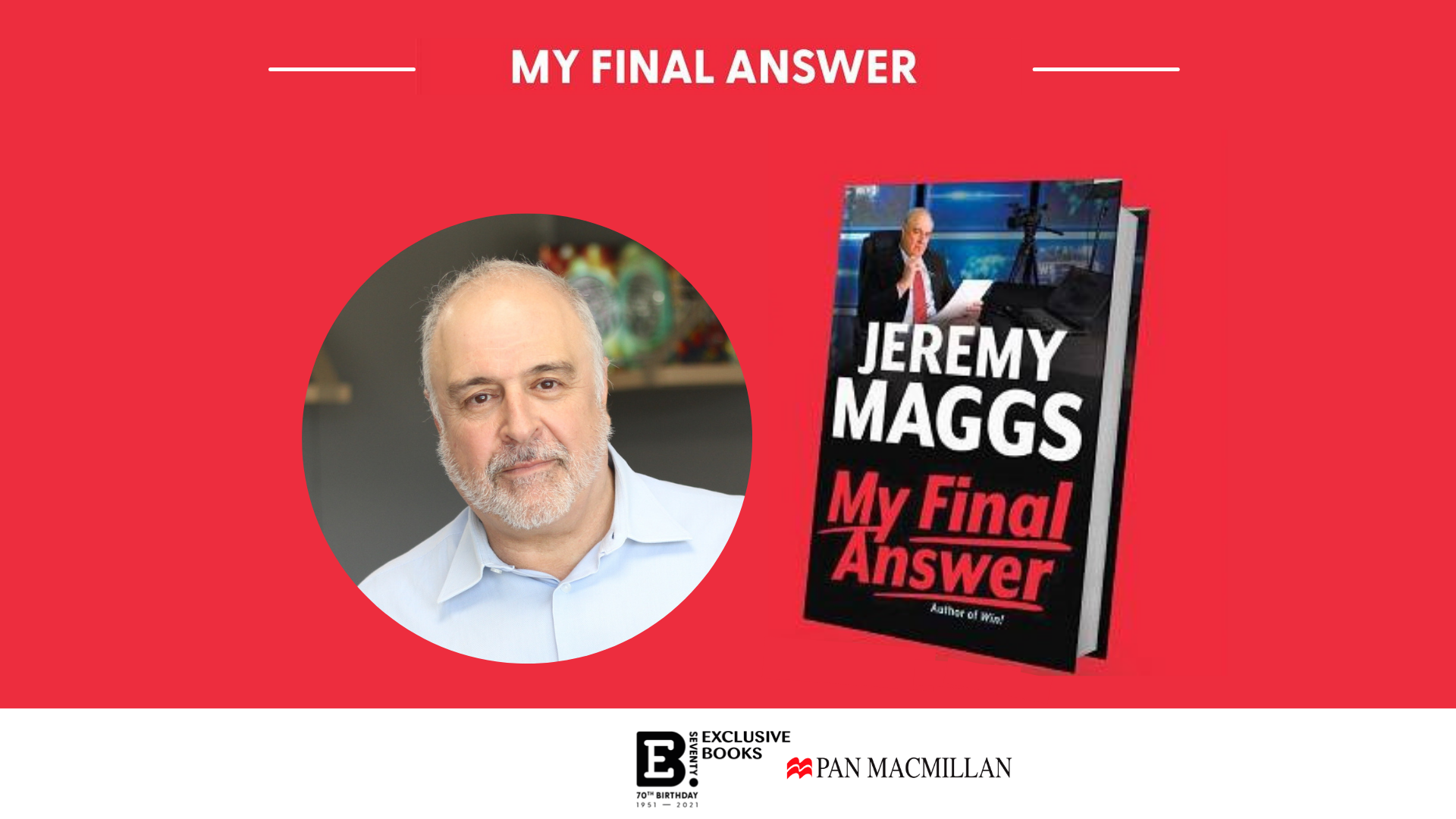 Jeremy Maggs