Debut author Zibu Sithole gives us a peek behind 'The Thing with Zola'
"It's a lot like sending your child to school for the first time. You know she's beautiful, funny and entertaining, but you're also really anxious about whether people will get her and like her."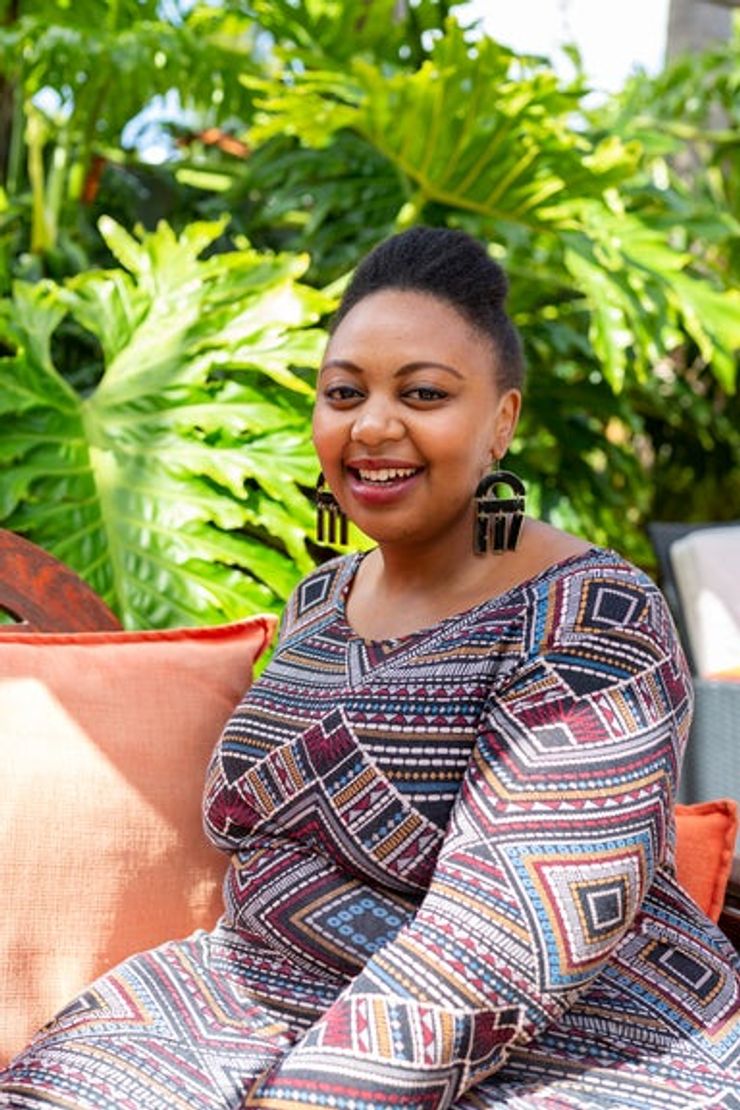 Johannesburg-born writer and journalist Zibu Sithole, is no stranger to writing. In fact, she's the secret voice behind a number of spicy novels. She's finally taken centre stage and has produced her debut novel, The Thing with Zola, a sassy and sexy beach read detailing the life of 20-something-year-old Zola, a stubborn and ambitious woman trying to make it in the city of Jozi. 
We sat down with Zibu to talk about her writing journey and how her debut novel came about.
Tell us about your writing career
I have been a journalist for most of my writing career, but it's as if as soon as I got into it I wanted to get out of it. I wanted to write because it's what I like and because I need to make a living – journalism seemed like a no-brainer. Before I realised I could just change direction I always sought out creative ways to make journalism work for me.
While working for a weekly magazine I cobbled soapie teasers into articles which often became the magazine's cover stories. It should have been, but it wasn't clear then that I loved fiction. I then worked as a storyliner for a soapie and loved it. I was allowed to completely immerse myself in the world of make-believe unrestricted by reality.
How did you venture into romance ghostwriting?
While job hunting I saw an advert seeking ghostwriters. I had never written romance before let alone erotica, but I desperately needed change and of course to make a living. I really got into writing romance novels and even though there were challenges I'm finally doing what I actually want to do. I know myself so much better than I did before and I am not as hardcore as I thought I was. I absolutely love love. I am very into softness and those fluttery feelings that come with it.
In summary, I chose romance because after the pandemic and thinking the world was ending, I want to do more things that make me happy and I hope at least one person gets a good belly laugh and feels giddy reading this book.
'Many others have all moulded my idea of contemporary romance and the context in which fictional people fall in and out of love.'
Tell us about other romances that have influenced your writing
The greatest influence on my ideas of romance and relationships is my parent's relationship. Unfortunately, it has ruined real relationships for me, they set the bar really high.
Another strong and early influence was soapies. All the older women in my life have at one point or another been dedicated to a soapie and followed all the drama religiously. These shows gave me a taste of how dramatic and tumultuous romance could be. Not as simple as Disney said it was!
How would you compare your experience with being a ghostwriter vs. being a debut author?
Ghostwriting is so much easier because as soon as you hit send on the manuscript you can forget about the book. Being anonymous also helped because it gave me the confidence to play with style, experiment, and learn along the way without fear of judgment. What I don't like about it, though, is how limiting it can be. The story is not mine, I can't let it unfold the way I want it to.
This book is actually mine. Seeing my name on the cover sent me into an imposter syndrome frenzy which was unexpected because this isn't the first book I've written. I write books for a living. But this is my book, my ideas, my imaginings and my name on the cover. It's a lot like sending your child to school for the first time. You know she's beautiful, funny and entertaining, but you're also really anxious about whether people will get her and like her.
'I hope readers share the mix of excitement and uncertainty that comes with new love.'
What do you want readers to take away from The Thing With Zola?
What African Romance authors have done better than other writers around the world is write their love stories in context. It's never in a vacuum, life is always going on while our characters fall in love. The Thing with Zola is set in today's South Africa and explores the reality of young South Africans falling in love. What sets this novel apart is that it shows a gentle love; it has its issues but it is the soft, feathery love we often see reserved for white characters in movies and books. We are more than imbhokodo and there is so much more to black love than suffering and persevering. It's important that we see it and know it so we can choose it for ourselves.
What romance novels can we find on your shelf nowadays?
I am a sucker for the classics Jane Austen with her headstrong female protagonists will always make the list, and Beverly Jenkins is a trailblazer in black romance. 
My list grows by one author with every new novelist I find out about. It's hard to actually make a list, but this year I have read Paradise by Rosemary Okafor, His Only Wife by Peace Afdzo Medie and, in a bitter mood, re-read Bitches Brew by Fred Khumalo and The Polygamist by Sue Nyathi, neither of which end happily ever after but have the perfect ending all the same.