Jaco Jacobs: Difficult and challenging times often bring about better things in the end, however unlikely it may seem right now.
What do you miss most about the time before the lockdown?
The other day, I asked my wife and our two kids, Mia (8) and Emma (6), this question at the lunch table.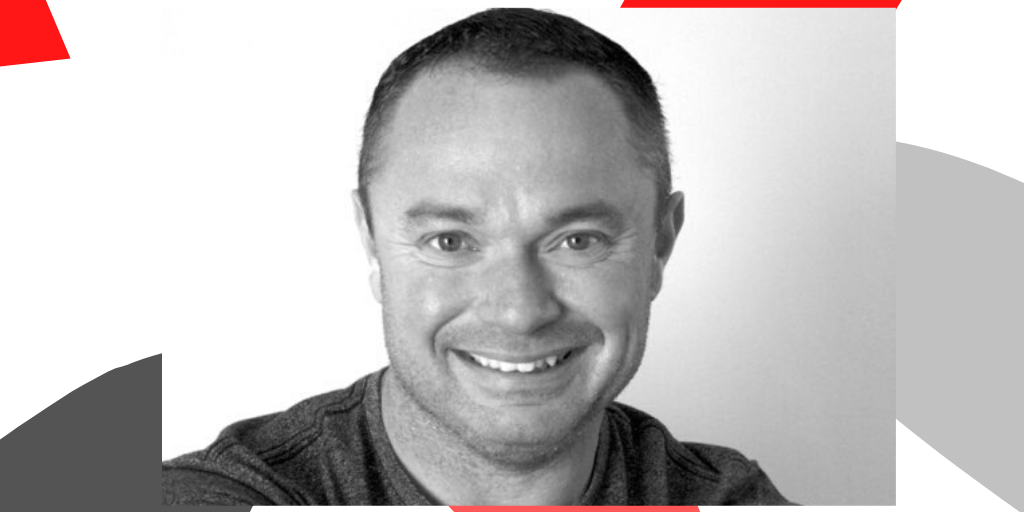 "I miss McDonald's!" was Mia's prompt and heartfelt answer. "And my teacher. And I miss going to the bookshop."
"I miss Jessica," was Emma's sad reply, referring to her best friend at kindergarten. "Oh, and KFC."
 In these strange times, perhaps it's good to reflect a bit on the things that we miss. Both the big things and the mundane things.
My kids miss school. My wife, Elize, does her best to help with their schoolwork at home, but obviously they miss their friends, their teachers, and the structure and comforting familiarity of their school routine. Emma's birthday was a few days ago, during the lockdown, and we gave our dino-crazy youngest daughter a Jurassic Park-themed lockdown party, with digital invites asking her friends to send video messages instead of visiting because the 'park' is temporarily closed due to a dangerous outbreak. We had a dinosaur cake, cute dino-themed treats and a few gifts that we could manage to buy from the limited stock available in shops. It was fun, but we know she missed having friends over. Mia, especially, absolutely loves school, and often has a hard time accepting the fact that her grade-two year, with a teacher she adores, is slipping past. Elize misses seeing family and friends, the familiar routine of our daily lives.  
 For the first five weeks, during level five of the South African lockdown, I missed going outside for my daily run. Fortunately, Elize bought a treadmill years ago that no one ever used, and for me, this was a lifesaver during this time when exercising outdoors was forbidden. During level five, I ended up running a total of 410 kilometers on the treadmill and binge-watching quite a few Netflix series while doing so. But I missed running my first Two Oceans Marathon in beautiful Cape Town (which was cancelled), and training for this year's Comrades Marathon, which I'm guessing will also not be able to take place this year. On 1 May, when the lockdown was scaled down to level four and restricted exercise outside was allowed, I was out the gate at six o'clock sharp for a much-needed 22-km run. Trivial, maybe, but in times like these, I think you realise how many different small things contribute to your overall well-being.
All four of us miss the feeling of freedom – freedom of movement, freedom from worry and uncertainty. We miss planning ahead for our yearly December holiday. We miss hearing good news. We miss our daily lives and routines. We miss seeing people smile when we leave the house. We miss not waking up to the ominous sound of army helicopters passing over our house in the dead of night.
But we also have so much to be grateful for. At the moment, Emma is convinced she has discovered the fossilized remains of a Triceratops underneath the jungle gym, and has spent most of yesterday patiently digging away at it (Mia watching in eager anticipation, convinced it will turn out to be a dried-up dog turd). Mia, on the other hand, has discovered lockdown-baking and is trying out different recipes involving outrageous amounts of sugar. We have a house with a garden where the kids can play safely. We have enough food. We have water and electricity. We realise all too well that these are luxuries that millions of South Africans don't have, and that this situation will probably get much worse in the near future.
 I'm grateful for the time we get to spend together as a family, for the opportunity to experience what slowing down feels like.
 I'm grateful for the fact that I can keep writing and translating books during this time when so many people cannot return to work and are stuck without a regular income. I've spent the past few weeks working on a story about a bookshop – partly inspired by my two kids' love of our local bookshop. While working on this story, I've realised once again what a tremendous difference books can make, how stories can help us to better understand and come to terms with difficult times, or at the very least provide some temporary escape when the world threatens to overwhelm us.
 And while this pandemic often feels like something from one of those scary apocalyptic sci-fi novels I loved reading as a kid, I've always secretly harboured a firm belief that I think many readers share – the belief in good endings. The belief that difficult and challenging times often bring about better things in the end, however unlikely it may seem right now.
 This, more than ever, is a time to share stories with our kids. Stories to reassure them. Stories to comfort them. Stories to entertain them. Stories to teach them to believe in good endings.
 And perhaps, one day when this strange time is over and things return to some semblance of normality, we'll sit around the lunch table and I'll ask my wife and kids: "What do you miss most about the time of the lockdown?"
 I can't wait to hear their answers.
                                                                                                                                -----------------
Wat mis jy meeste van die tyd voor die inperking?
Nou die dag het ek vir my vrou en twee dogtertjies, Mia (8) en Emma (6), dié vraag aan etenstafel gevra.
"Ek mis McDonald's!" was Mia se vinnige en hartstogtelike antwoord. "En my juffrou. En ek mis dit om boekwinkel toe te gaan."
"Ek mis vir Jessica," was Emma se antwoord, verwysend na haar beste maatjie by die kleuterskool. "O, en KFC."
 In dié vreemde tye is dit dalk goed om bietjie na te dink oor die dinge wat ons mis. Die groot dinge sowel as die doodgewone, klein dingetjies.
 My kinders mis die skool. My vrou, Elize, doen haar bes om hulle tuis te help met die skoolwerk wat die juffrouens getrou aanstuur, maar hulle mis natuurlik hul maats, die onderwysers, en die struktuur en vertroostende bekendheid van die skoolroetine. Emma se verjaardag was 'n paar dae gelede, tydens die inperking, en ons het vir ons dino-mal jongste spruit 'n Jurassic Park-partytjie gehou, met digitale uitnodigings wat maatjies uitnooi om videoboodskappe te stuur pleks daarvan om te kom inloer omdat die park tans gesluit is weens 'n "gevaarlike uitbreking". Elize het 'n indrukwekkende dinosouruskoek gebak, daar was oulike dino-happies (pterodaktielpoef of dino-slym, enige iemand?) en ons het 'n paar geskenke gekoop wat ons darem uit die beperkte voorraad in die winkels kon raap en skraap. Dit was pret, maar ons weet sy sou dolgraag maatjies wou nooi. Mia, veral, is versot op skool, en dis vir haar soms baie moeilik om te aanvaar haar graadtweejaar waarna sy so uitgesien het, by 'n juffrou oor wie sy gek is, is besig om verby te glip. Elize mis dit om haar familie en vriende te sien, en sy mis die bekende roetine van ons daaglikse lewe.
Vir die eerste vyf weke, met die inperking op vlak vyf, het ek dit gemis om uit te gaan vir my daaglikse draffie. Gelukkig het Elize jare gelede 'n trapmeul aangeskaf wat stof opgegaar het, 'n regte wit olifant, wat skielik tot my redding gekom het tydens die inperking terwyl dit verbode was om buite te oefen. Tydens vlak vyf het ek op die ou end altesaam 410 km op die trapmeul gehardloop en 'n hele paar TV-reekse op Netflix kafgedraf. Maar ek was terdeë bewus van die feit dat ek my eerste Two Oceans-marathon in die beeldskone Kaap misloop, en ek is redelik seker die Comrades-marathon, waarvoor ek ook ingeskryf het, gaan ondanks die organiseerders se hoopvolle vooruitsigte, ook in die slag bly. Op 1 Mei, toe die inperking afgeskaal is na vlak vier en beperkte oefening buite weer toegelaat is, het ek op die kop sesuur die pad gevat vir 'n  22 km-draffie waarna ek weke gesmag het. Onbenullig dalk, in die groter prentjie, maar in dié tyd kom 'n mens agter hoeveel klein dingetjies daar is wat stil-stil sin aan jou lewe gee en jou gelukkig maak.
 Al vier van ons mis die gevoel van vryheid – vryheid van beweging, vryheid van bekommernis en onsekerheid. Ons mis dit om vooruit te kan beplan vir ons jaarlikse Desembervakansie. Ons mis dit om goeie nuus te hoor. Ons mis ons daaglikse lewe en roetine. Ons mis dit om mense te sien glimlag wanneer ons die huis verlaat. Ons mis dit om nié snags wakker te word met die onheilspellende geluid van weermaghelikopters wat oor die dak verbydreun nie.
 Maar ons het ook soveel om voor dankbaar te wees. Op die oomblik is Emma vas oortuig sy het die versteende oorblyfsels van 'n Triceratops onder die glyplank in die tuin ontdek, en gister was sy amper die hele dag lank geduldig besig om dit uit te grawe. (Terwyl Mia ousus-smalend toekyk, heimlik oortuig dis 'n stuk uitgedorde hondepoef.) Mia, aan die ander kant, het grendelbakkery ontdek, en toets tans al wat 'n resep is uit – veral dié wat onrusbarende hoeveelhede suiker bevat. Ons het 'n huis met 'n tuin waar die kinders veilig kan speel. Ons het genoeg kos. Ons het water en elektrisiteit. Ons besef maar alte goed dit is luukses waaroor miljoene Suid-Afrikaners nié tans beskik nie, en dat dié situasie in die nabye toekoms dalk nog veel erger kan word.
 Ek is dankbaar vir die tyd wat ons saam as gesin kan deurbring, vir die geleentheid om te kan ervaar wat dit beteken om stadiger te leef.
 Ek is dankbaar vir die feit dat ek kan aanhou skryf en boeke vertaal in hierdie tyd waar soveel mense nie kan terugkeer werk toe nie en sonder 'n gereelde inkomste gestrand sit. Die afgelope paar weke skryf ek aan 'n storie oor 'n boekwinkel – deels geïnspireer deur my eie twee meisiekinders se liefde vir ons plaaslike boekwinkel. Terwyl ek aan die storie werk, besef ek weer eens wat 'n geweldige verskil boeke kan maak, hoe stories ons kan help om moeilike tye beter te verstaan en te hanteer, of ten minste tydelike ontvlugting bied wanneer dit voel of die wêreld ons wil oorweldig.
 En terwyl hierdie pandemie dikwels voel soos iets uit een van daardie skrikwekkende apokaliptiese wetenskapsfiksieromans wat ek so graag in my jongdae gelees het, het ek nog altyd heimlik vasgeklou aan 'n oortuiging wat ek dink baie lesers met my deel – die geloof in goeie eindes. Die oortuiging dat moeilike en uitdagende tye dikwels op die ou end beter dinge meebring, al lyk dit op die oomblik ook hóé onwaarskynlik.
 Nou, meer as ooit, is 'n tyd om stories met ons kinders te deel. Lees vir hulle stories. Vertel vir hulle stories. Stories om hulle gerus te stel. Stories om hulle hoop te gee. Stories om hulle te vermaak. Stories om hulle aan goeie eindes te laat glo.
 En dalk, wanneer hierdie vreemde tyd eendag verby is en ons weer terugkeer na een of ander vorm van normaliteit, sal ons gesinnetjie eendag om die etenstafel sit en ek sal vir my vrou en kinders vra: "Wat mis julle die meeste van die inperking?"
 Ek kan nie wag om hulle antwoorde te hoor nie.