A Bookseller Reviews: The Turnaway Girls
The Turnaway Girls by Hayley Chewins
Reviewed by Mia Shaul, Exclusive Books Woodlands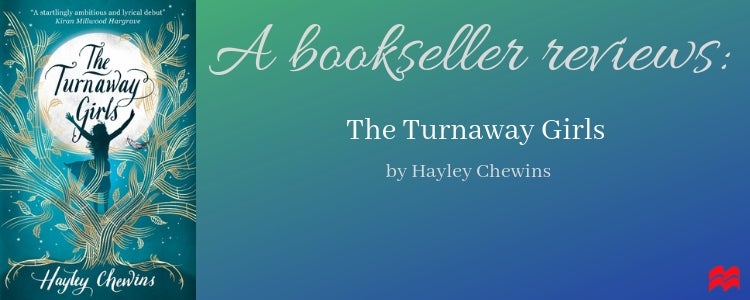 Delphernia Undersea has lived in the cloister for as long as she can remember. She has never felt the warmth of sunlight or seen the vengeful sea that swallows girls who would rather sing than spin music into shimmer. Delphernia has grown up with other turnaway girls yet she cannot confide in them. Her only comfort is something that could induce the sea to claim her; her only companions are the cloisterwings. Delphernia is doomed to be a prisoner. Then something remarkable happens: Delphernia is offered a chance to escape from her stone cage. Naturally she accepts. Little does she know that the outside world holds even more dangers and a whole new set of rules.
The author lures the reader into the world of Blightsend – a place where magic is possible, music is only accessible to the elite, and girls have no voices. Despite being raised to believe that a turnaway girl is worthless, Delphernia's spirit has not been crushed by oppression. The theme of breaking free of a male dominated society is subtly woven into the story. The echoes of fairy tales coupled with the lyrical writing of Hayley Chewins ensures that the reader devours the tale of this twelve year old girl who has a heart full of courage and questions.
The Turnaway Girls has been published at a time when female oppression is being evaluated and is a beautiful way to get young minds to relate to girls who have not grown up with freedom and a world filled with possibilities and equality. It is a story that will stay with its readers long after they have stowed it safely on their bookshelves. I cannot wait for Chewins's next book.
Mia's rating – 4 out of 5