5 Questions with Nthikeng Mohlele on his new novel
Nthikeng Mohlele on writing Illumination.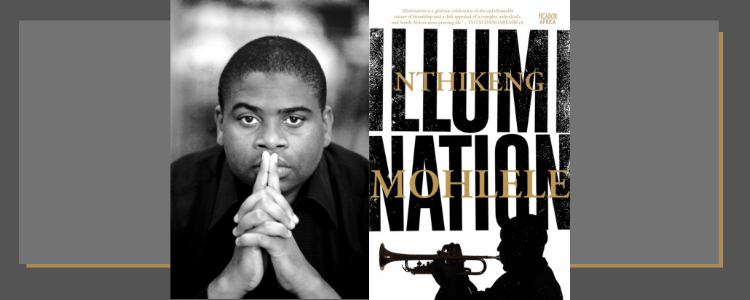 Inspired by his passion for music and the arts, Illumination is Nthikeng Mohlele's sixth novel. It follows the life of an accomplished and celebrated jazz trumpeter, composer and band leader who lives for his art at the expense of all else. We spoke to Nthikeng about his literary journey, what influences his writing and which book would he bring to life in a form of a musical.
What have you learnt throughout your literary journey?
I have learnt and continue to learn about an array of creative, perceptive, ideological, commercial and a range of other and related matters as a writer. I believe it is an open-ended state of being in that one can never exhaustively learn about the world or life around us. There will always be transformations, evolutions, contradictions, innovations and counter opinions to emerging or established knowledge areas or systems.

What's the influence of music and art in your writing?
I don't view or experience artistic disciplines as mutually exclusive. I think art has multiple categories and sensory stimulants and, to that end, a very personal area to ponder or partake in - including for artists. It is the plurality of cerebral, spiritual and emotive nutrients one tries to imbibe for restorative and creative purposes. Music is very central to my life and art and I cannot envision any creative depth without it.

What is the one thing you would want anyone who has never read your work to know about you?
Not much - except for them to be aware of and understand that I work in a community of national, continental and global writers.

You describe your love for Thandiswa Mazwai and Simphiwe Dana's music as "pure and an abundance of light…" – what's the soundtrack/s to your life?
I have multiple and countless soundtracks to my life and art - too many and impossible to list here. It is perhaps sufficient to say that each soundtrack is dependent on my personal mood or artistic preoccupation at any given time.

Which of the books you've written, would you bring to life in a form of a musical?
Illumination - for its thematic and emotive range, it's specific focus on music.