Author tour, Sarah Ladipo Manyika in South Africa
International bestselling author of 'In Dependence' and 'Like a Mule Bringing Ice Cream to the Sun', Sarah Ladipo Manyika is headed to South Africa.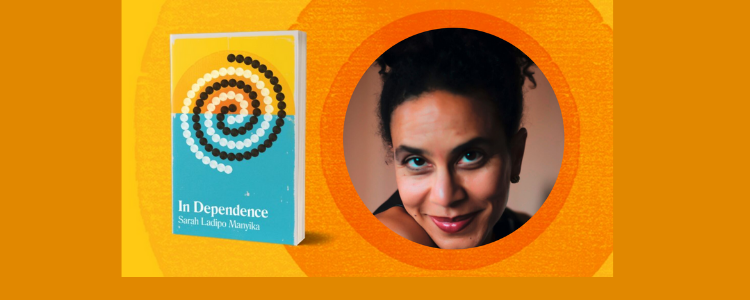 Sarah Ladipo Manyika is coming to South Africa for the re-release of her iconic novel, In Dependence, which has sold over 3 million copies. Don't miss out on the opportunity to meet Sarah at the following events:

Open Book Festival, The Fugard Theatre, Cape Town
Wednesday, 4 September to Friday, 6 September
Find out more HERE.

South African Book Fair, Constitutional Hill, Johannesburg
Saturday, 7 September to Sunday, 8 September
Find out more HERE.

Sarah Ladipo Manyika was raised in Nigeria and has lived in Kenya, France, and England. She holds a Ph.D. from the University of California, Berkeley, and taught literature at San Francisco State University. Sarah currently serves on the boards of Hedgebrook and the Museum of the African Diaspora in San Francisco. Sarah is a Patron of the Etisalat Prize for Literature.
About 'In Dependence'
In the early sixties, Tayo Ajayi sails to England from Nigeria to take up a scholarship at Oxford University. There he discovers a whole generation high on visions of a new and better world. He meets Vanessa Richardson, the beautiful daughter of a former colonial officer. Their story, which spans four decades, is a bittersweet tale of a brave but doomed affair and the universal desire to fall truly, madly and deeply in love.
A lyrical and moving story of unfulfilled love fraught with the weight of history, race and geography and intertwined with questions of belonging, aging, faith and family secrets. In Dependence explores the complexities of contemporary Africa, its Diaspora and its interdependence with the rest of the world.

"In Dependence, is a riveting love story across the challenges of race, geography and scars of colonial history." – Ngũgĩ wa Thiong'o

About 'Like a Mule Bringing Ice Cream to the Sun'
Dr. Morayo Da Silva, a cosmopolitan Nigerian woman, lives in San Francisco. On the cusp of seventy-five, she has a zest for life and makes the most of it through road trips in her vintage Porsche, chatting to strangers, and reminiscing about characters from her favourite novels. Then she has a fall and her independence crumbles. Without the support of family, she relies on friends and chance encounters to help keep her sanity. As Morayo recounts her story, moving seamlessly between past and present, we meet Dawud, a charming Palestinian shopkeeper, Sage, a feisty, homeless Grateful Dead devotee, and Antonio, the poet whom Morayo desired more than her ambassador husband.
A subtle story about ageing, friendship and loss, this is also a nuanced study of the erotic yearnings of an older woman.
"A thread of self-deprecating humour transforms what could have been a morbid meditation on aging into a tale of common humanity." - The New Yorker