COVID-19 official updates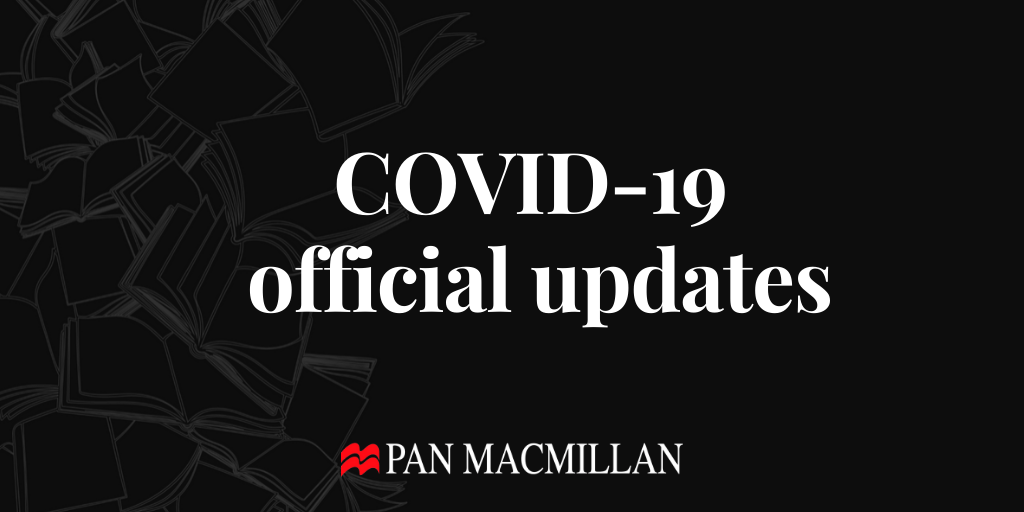 What is COVID-19?
On 31 December 2019, the World Health Organization (WHO) reported a cluster of pneumonia cases in Wuhan City, China. 'Severe Acute Respiratory Syndrome Coronavirus 2' (SARS-CoV-2) was confirmed as the causative agent of what we now know as 'Coronavirus Disease 2019' (COVID-19). Since then, the virus has spread to more than 100 countries, including South Africa.
For official updates, visit the COVID-19 South African Resource Portal, www.sacoronavirus.co.za

Inline with the nationwide lockdown issued by President Cyril Ramaphosa in his address to South Africans on Monday the 23rd of March, please note the Pan Macmillan South Africa's office is closed for 21 days, from the 27th March until the 16th of April 2020.

Office
Our office will be closed but you can still contact us via email at: orders@panmacmillan.co.za with any queries relating to the business and your query will be sent the person or department responsible to assist.

Book sales
Unfortunately the lockdown means that all bookstores had to close their doors as they are not deemed as an essential service however, e-books of our local and international titles are readily available for download via Kobo or Amazon.

To keep up with all the latest book news, author interviews and indoor activity ideas - follow us on Facebook, Twitter, LinkedIn and Instagram.

We wish you all a safe 21-days indoors with plenty to read!