Essential books on Human Rights, social justice and history
"To deny people their human rights is to challenge their very humanity." - Nelson Mandela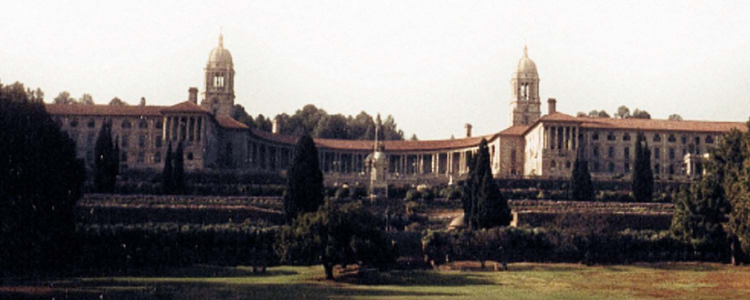 South Africa commemorates Human Rights Day annually on 21 March in remembrance of the sacrifice and struggle for the attainment of democracy in South Africa. On Human Rights Day, South Africans are asked to reflect on their rights, to protect their rights and the rights of all people from violation, irrespective of race, gender, religion, sexual orientation, whether they are foreign national or not – human rights apply to everyone, equally.

Books and literature are a powerful force. Reading books that centre human rights, social justice and history can help add important context and shed light on important events and conversations about our country, and the experiences of different people. Books can further help us with lifting up voices, telling stories that have shaped South Africa and prompting people to take action to protect our democracy.

We've curated a list of 15 seminal and critically acclaimed works of non-fiction and fiction by local authors that speak to human rights, social justice, diversity, history and moving the country forward.

The Whistleblowers
"I wanted to tell these stories and ensure that they are recorded for posterity. I wanted to remind us all about the humanity behind them and of the great debt we as so many owe so few. Perhaps it will change the culture of the country and how whistleblowers are perceived. Instead of being labelled impimpis, snitches and traitors, maybe whistleblowers will be celebrated as the heroes they are. That is my hope." - Mandy Wiener
Released in 2020, The Whistleblowers shines a light on the plight of whistleblowers advocating for a change in legislation, organisational support and social attitudes in order to embolden more potential whistleblowers to have the courage to speak out.
YouTube | Mandy Wiener introduces her new book, The Whistleblowers | WATCH HERE


Parcel of Death: The Biography of Onkgopotse Abram Tiro
"A biography of Onkgopotse Tiro, who was at once a catalyst and an active change agent in the South African struggle for freedom, is long overdue. For generations to come, this book will be a source of valuable information and inspiration." – Mosibudi Mangena

Parcel of Death by Gaongalelwe Tiro recounts the little-told life story of Onkgopotse Abram Tiro, the first South African freedom fighter the apartheid regime pursued beyond the country's borders to assassinate with a parcel bomb. Parcel of Death uses extensive and exclusive interviews to highlight significant influences and periods in Tiro's life, including the lessons learned from his rural upbringing in Dinokana, Zeerust, the time he spent working on a manganese mine, his role as a teacher and the impact of his faith in shaping his outlook. It is a compelling portrait of Tiro's story and its lasting significance in South Africa's history.
Radio 702 | Unresolved Audioseries: The Mystery of Onkgopotse Tiro - a documentary by Sizwe Mpofu-Walsh and Karyn Maughan | LISTEN HERE

These are not gentle people
"A gripping and painful read, told with empathy and nuance, These Are Not Gentle People, is an uncomfortable reminder that the past is not over." - Redi Thlabi, South African broadcaster

When a whole community is on trial, who pays the price? These are not gentle people is the story of that night, and of what happened next. It's a courtroom drama, a profound exploration of collective guilt and individual justice, and a fast-paced literary thriller. Award-winning foreign correspondent and author Andrew Harding traces the impact of one moment of collective barbarism on a fragile community–exposing lies, cover-ups, political meddling and betrayals, and revealing the inner lives of those involved with extraordinary clarity.
BBC Radio4 | A radio-series and podcast, for the BBC, based on the same true story and events detailed in the book | LISTEN HERE


Finding Common Ground: Land, Equity and Agriculture
"There is growing momentum in discussions about the need to attract the youth to the agricultural sector, and this discussion needs to be held in conjunction with initiatives to diversify the sector and ensure participation by women." - Wandile Sihlobo

Finding Common Ground is a selection of key articles from Sihlobo's regular Business Day column, framed with insightful commentary and context. The book covers the broad themes that have marked current discussions and outlines the challenges and opportunities faced by South Africa's agricultural sector. Ultimately, Sihlobo is optimistic about the future of South Africa's agricultural sector and shows us all – from policymakers to the general public – how much common ground we truly have.
NewFrame | An extract: Women deserve more credit in farming | READ HERE


Rattling the Cage: Reflections on Democratic South Africa
"My guiding light is the Constitution of South Africa. I am proud of it. Just the writing of it, which involved huge public participation, was an extraordinary achievement for the country." - Brent Meersman

Most South Africans have strong views on our past and present, often based on how we have been personally affected by history, and an understanding of the challenges that face us as a country. But how well-examined and solid are these positions? Have your views been properly thought through? Are you correctly informed? Do you even have the facts straight? Rattling the Cage takes the reader on an informed tour of the South African reality: from the highs and lows, the successes and failures, FW de Klerk's gaffes to Fees Must Fall, the Oscar Pistorius trial, the 2010 FIFA World Cup, triple BEE, global warming, the Covid-19 pandemic, gay rights in Africa, and veganism. Brent Meersman has a long career in journalism and has been the Co-editor of the Human Rights Focus Agency, Groundup News for more than six years and also Chairperson of Cape Town Press Club.
YouTube | Brent Meersman introduces his new book, Rattling the Cage and reflections on democratic South Africa | WATCH HERE


All Rise: A Judicial Memoir
"Dikgang Moseneke's pen exudes his life's purpose: to bring social justice, good governance, and enlightened conditions of autonomy to the people of our country." – Justice Edwin Cameron

All Rise covers Justice Dikgang Moseneke's years on the bench, with particular focus on his 15-year term as a judge at South Africa's apex court, the Constitutional Court, including as the deputy chief justice. As a member of the team that drafted the interim Constitution, Moseneke was well placed to become one of the guardians of its final form. His insights into the Constitutional Court's structures, the personalities peopling it, the values it embodies, the human dramas that shook it and the cases that were brought to it make for fascinating reading. All Rise offers a unique, insider's view of how the judicial system operates at its best and how it responds when it is under fire.
YouTube | Justice Moseneke discusses his judicial memoir, a follow-up to his bestselling memoir, My Own Liberator | WATCH HERE


Lacuna
"In order to be completely fearless, I had to write as though I would be the only person ever to read it. That gave me the freedom to explore issues of sexuality, trauma and identity in an unconstrained way." - Fiona Snyckers

Lucy Lurie is deeply sunk in PTSD following a gang rape at her father's farmhouse in the Western Cape. She becomes obsessed with the author John Coetzee, who has made a name for himself by writing Disgrace, a celebrated novel that revolves around the attack on her. Lucy lives the life of a celibate hermit, making periodic forays into the outside world in her attempts to find and confront Coetzee. Her attempts to claw back her life, her voice and her agency may be messy and misguided, but she won't be silenced. Her rape is not a metaphor. This is her story. Lacuna by Fiona Snyckers is the winner of the 2020 National Institute for Humanities and Social Sciences Award in the Fiction - Best Novel category and South African Literary Award, Novel Award.
Polity | Sane Dhlamini in conversation with Fiona Snyckers about her award-winning novel | WATCH HERE


I Write What I Like
"We are looking forward to a non-racial, just and egalitarian society in which colour, creed and race shall form no point of reference." – Steve Biko

I Write What I Like features the writing of the famous activist and Black Consciousness leader, Steve Biko. Before his untimely death in detention at age 30, he was instrumental in uniting Black Africans in the struggle against the apartheid government in South Africa. This 40th anniversary edition includes a foreword by Njabulo S. Ndebele, personal reflections on Steve Biko and Black Consciousness, as well as Biko's first known published piece of writing. In addition, it features all the material of the original Picador Africa edition: a collection of Biko's columns entitled I Write What I Like published in the journal of the South Africa Student Organisation under the pseudonym of 'Frank Talk'; other journal articles, interviews and letters written by Steve Biko at the time; an Introduction by Nkosinathi Biko; a preface by Archbishop Desmond Tutu; and a moving memoir by Father Aelred Stubbs, which pays tribute to the courage and power of this young leader, who was to become one of Africa's heroes.
Read a poem by Millard W. Arnold, extracted from , The Testimony of Steve Biko.


Picador Africa Heritage Series
The Picador Africa celebrates seminal books in the Heritage Series. The series features five non-fiction books; 491 Days: Prisoner Number 1323/69 by Winnie Madikizela-Mandela, Conversations with Myself by Nelson Mandela, Eight Days in September by Frank Chikane and Oliver Tambo Remembered by Zweledinga Pallo Jordan, and two bestselling novels, The Innocence of Roast Chicken by Jo-Anne Richards and Father Michael's Lottery by Johan Steyn. These stories detail our rich history and the impact of formidable leaders and events that have shaped South Africa.

Hero Image: The Union Buildings in Tshwane, South Africa. Photo extracted from the cover of Eight Days in September by Frank Chikane.