Holiday reads and gift guide: escape and read
The holiday season is here and what better way to spend it catching up on some reading? Whether you are looking for a book to unwind with or a gift for the book lover in your life, we've curated a list of some of 2021's bestsellers, award-winners and must-read books.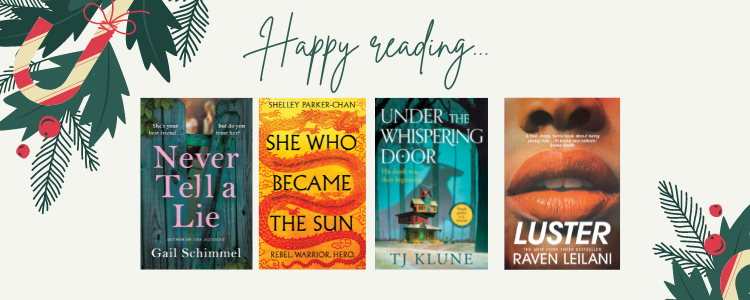 ESCAPE AND READ
Slow down and be transported to faraway places with a list of unmissable fiction featuring stories of whirlwind friendships, dark secrets and power, historical fantasy, painfully funny coming-of-age and uplifting tales of love from a fresh new voice, internet sensations and international bestsellers.


Watch our author Q&A (the home edit) with Gail Schimmel, author of Never Tell a Lie.