How to support your local independent bookshop
"What I say is, a town isn't a town without a bookstore. It may call itself a town, but unless it's got a bookstore, it knows it's not foolin' a soul." - Neil Gaiman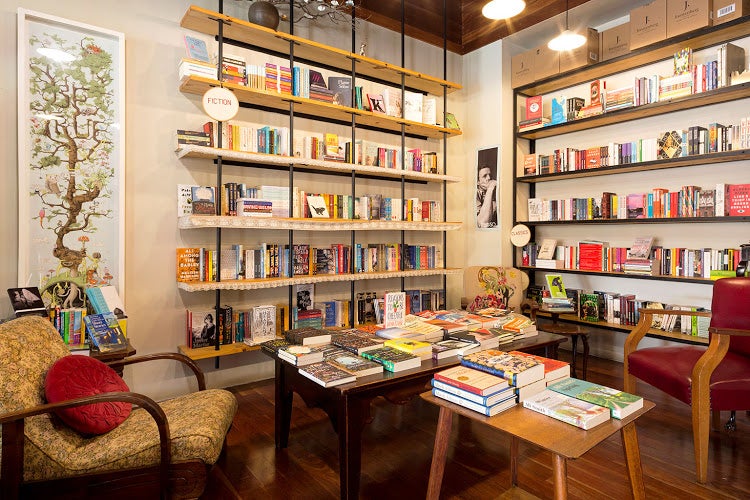 Due to lockdown regulations, businesses have had to temporarily shut down - this has caused small local businesses to suffer. Though this is temporary and will change as regulations are eased and we move to different levels of the lockdown, however some business may be forced to close for good. Now more than ever, it's important to support our local independent bookshops.
Independent bookshops are at the heart of our communities and offer a unique sanctuary. While they each have their own personality, niche specialties and sense of style, they share one thing in common and that is the ability to bring book lovers together. They offer a chance to talk to amazing and passionate booksellers about books you love. Discover books you might not have otherwise known about, meet authors and have great coffee. In these difficult times, here's how you can help:
- Buy a gift voucher to be redeemed in store
- Order books online to be delivered after lockdown
- Make a donation

Book Circle Capital is Jozi's trendiest bookshop located at Melville 27 Boxes. We are not only about books but our store is a beautifully decorated oasis where our readers will be able to relax, connect and build lifetime networks. Buy a gift voucher HERE

Love Books is a small, independent book shop situated in the popular Bamboo Lifestyle Centre in the trendy suburb of Melville, Johannesburg. A comfortable and imaginative place to spend time browsing, or curled up in one of their chairs with a cup of coffee and a pile of books. Buy a voucher HERE

The Book Lounge is an independent bookshop in the heart of Cape Town, with passionate staff, great coffee and a fantastic book selection. Buy a voucher or make a donation HERE

Bridge Books is a unique bookstore in downtown Johannesburg. They believe in supporting African writers and in finding as many ways of getting books into the hands of as many readers as possible. Order books online HERE and they'll be delivered after lockdown.

Kalk Bay Books is a bookshop in the seaside village of Kalk Bay, in Cape Town - with comfortable couches. They stock a wide selection of local and international contemporary fiction and non-fiction for all ages. To make a donation, email kalkbaybooks@gmail.com 
The Montagu Bookshop  is situated in the heart of the Montagu community, in the Western Cape. The bookstore boasts a wonderful collection of both contemporary  releases from local authors and treasured classics like: Tales from Shakespeare by Charles and Mary Lamb. To make a donation, email areed@montagubookshop.co.za

This is an ongoing list which we will continually update as we receive information from other bookshops.