Inspiring memoirs from the president and the first lady of the US
Meet the first family of the United States in their own words with these inspiring memoirs Promise Me, Dad and Where the Light Enters.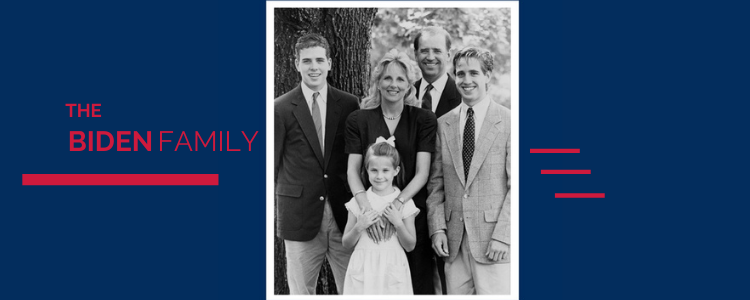 Joe Biden is the 46th President of the United States. Before taking office represented Delaware for 36 years in the U.S. Senate before becoming the 47th Vice President of the United States. Dr. Jill Biden is the First Lady of the United States, a community college educator, and bestselling author. Dr. Biden also served as Second Lady of the United States from 2009–2017. Meet the first family of the United States in their own words with these inspiring memoirs Promise Me, Dad and Where the Light Enters.
From President Joe Biden, Promise Me, Dad is his deeply moving memoir about the year that would forever change both a family and a country. It is also a story of how family and friendships sustain us and how hope, purpose, and action can guide us through the pain of personal loss into the light of a new future. 

In November 2014, thirteen members of the Biden family gathered for their traditional Thanksgiving celebration. But this year felt different from previous. Joe and Jill Biden's eldest son, Beau, had been diagnosed with a malignant brain tumour fifteen months earlier, and his survival was uncertain. 'Promise me, Dad,' Beau had told his father. 'Give me your word that no matter what happens, you're going to be all right.' Joe Biden gave him his word.

Promise Me, Dad chronicles the year that followed, which would be the most momentous and challenging in Joe Biden's extraordinary life and career. As Vice President then, Biden travelled more than a hundred thousand miles that year, across the world, dealing with crises in Ukraine, Central America and Iraq. While Beau fought for, and then lost his life, the President balanced the twin imperatives of living up to his responsibilities to his country and his responsibilities to his family, while contemplating the insistent and urgent question of whether he should seek the presidency in 2016. Even in the worst times, Biden was able to lean on the strength of his long, deep bonds with his family, on his faith, and on his deepening friendship with the man in the Oval Office, Barack Obama.

Praise for Promise Me, Dad
"The book is a backstage drama, honest, raw and rich in detail. People who have lost someone will genuinely take comfort from what he has to say... These flashes of vulnerability are part of what makes Promise Me, Dad memorable; so, too, are the small, tender interactions between Biden and his dying son." - The New York Times

"Biden splices a heartbreaking story with an election story and a foreign affairs story. And in so doing, he offers something for everyone, no matter which strand draws you in." - The New York Times Book Review

"Biden exudes humanity throughout the book. He lays bare his emotions and vulnerabilities at losing a son with so much promise." - NPR

Listen to an Audible exclusive interview between Joe Biden and award-winning journalist, Mike Barnicle. Their discussion contextualises the memoir's wide-ranging themes, while also touching upon the presidential election, what it means to grapple with profound grief and more.
An intimate look at the love that built the Biden family and the delicate balancing act of the woman at its center. Where the Light Enters is a candid, heartwarming glimpse into the creation of a beloved American family, and the life of a woman at its center.

"How did you get this number?" Those were the first words Dr. Jill Biden spoke to President Joe Biden when he called her out of the blue to ask her on a date.

Growing up, Jill had wanted two things: a marriage like her parents'—strong, loving, and full of laughter—and a career. An early heartbreak had left her uncertain about love, until she met Joe. But as they grew closer, Jill faced difficult questions: How would politics shape her family and professional life? And was she ready to become a mother to Joe's two young sons?

She soon found herself falling in love with her three "boys," learning to balance life as a mother, wife, educator, and political spouse. Through the challenges of public scrutiny, complicated family dynamics, and personal losses, she grew alongside her family, and she extended the family circle at every turn: with her students, military families, friends and staff at the White House, and more.

This is the story of how Jill built a family—and a life—of her own. From the pranks she played to keep everyone laughing to the traditions she formed that would carry them through tragedy, hers is the spirited journey of a woman embracing many roles.

Praise for Where the Light Enters

"In this charming memoir, Biden shares an intimate story of her life with former vice president Joe Biden... This generous and inspiring portrait of the Biden family is sure to be widely welcomed and enjoyed." - Publishers Weekly

"In this often poignant retelling, Biden shares some of the more meaningful moments of her life... Biden's tone is conversational and partially confessional, an endearing quality. Through this personal disclosure, readers gain insight into the fortitude and courage it takes to be a woman with a career and a close-knit family, with the obligations that come with a life as the second lady." - Kirkus Reviews