October 2018 Highlights
What you can expect from Pan Macmillan SA in October 2018

Local Releases:
Breaking a Rainbow, Building a Nation, by Rekgotsofetse Chikane
ISBN: 9781770105904 | RRP: R290 | Format: Trade Paperback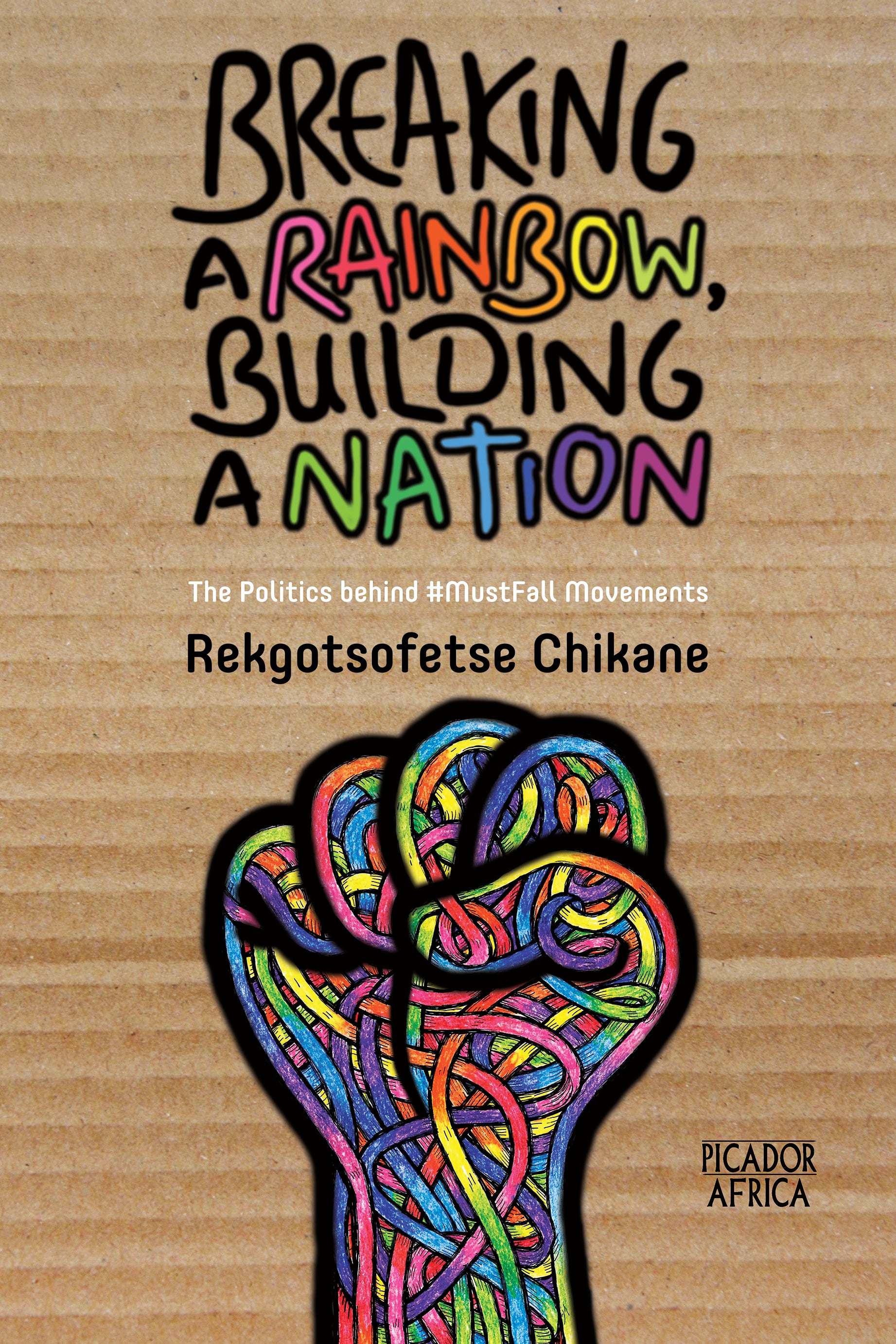 Breaking a Rainbow, Building a Nation is an account of the university protests that gripped South Africa between 2015 and 2017, better known as #FeesMustFall. Rekgotsofetse Chikane (known as Kgotsi for those who are tongue-tied) gives us his first-hand account of the nature of student politics in the country before, during and after the emergence of #MustFall politics.
This is a retelling of the political dynamics that informed and drove the student protests and the effect that these #MustFall movements have had on the nature of youth politics in the country. Chikane looks at how the current nature of youth politics is different from previous youth upheavals that have defined South Africa, specifically due to the fact that the protests were being led by so-called coconuts, who are part of the black elite. The book poses the provocative question, can coconuts be trusted with the revolution?
Beauty's Gift, by Sindiwe Magona
ISBN: 9781770106239 | RRP: R180 | Format: Paperback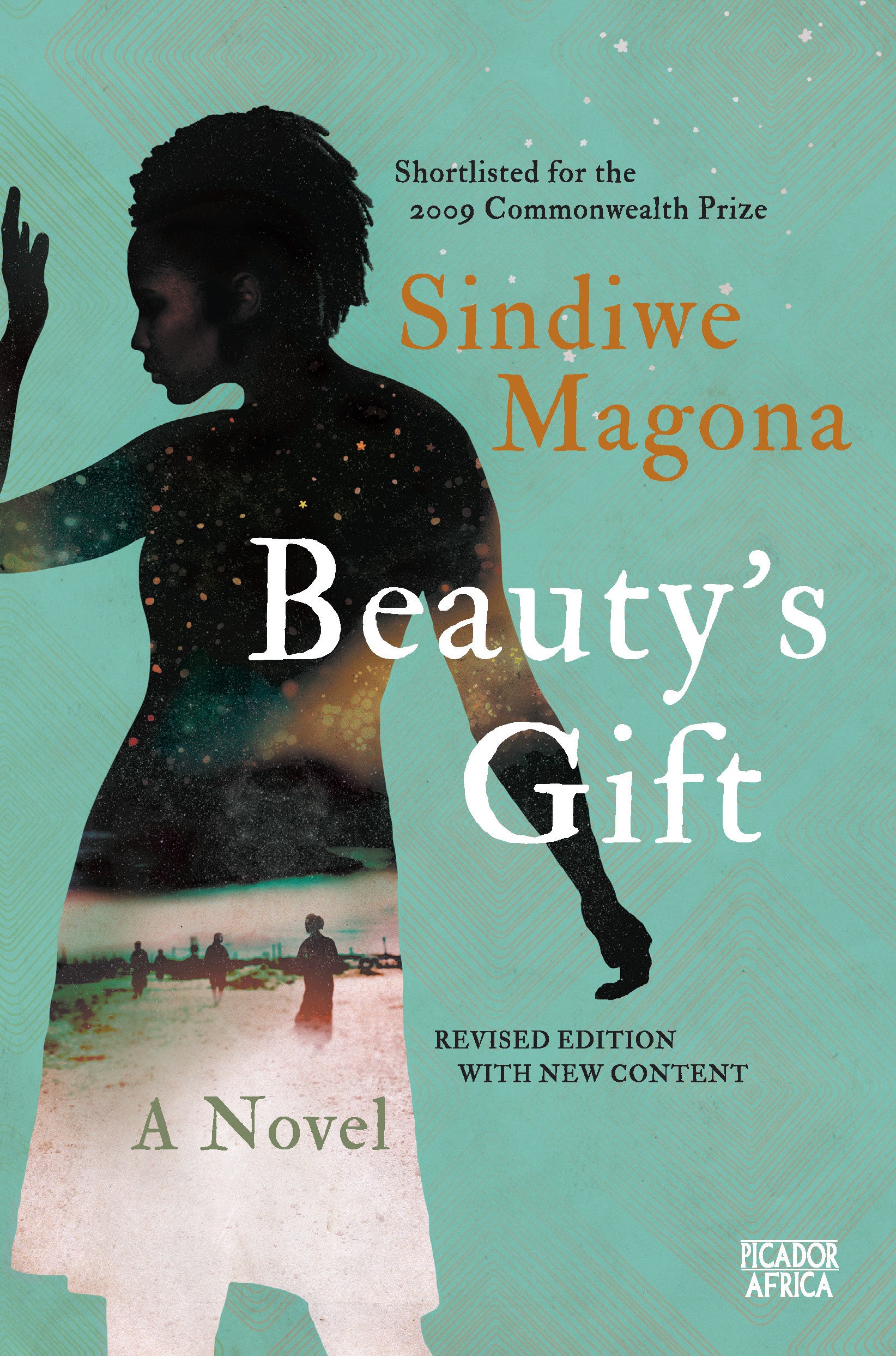 The Five Firm Friends – Edith, Cordelia, Amanda, Doris and Beauty – are five sassy career women who confront life head-on. But when Beauty suddenly becomes ill and, after six short weeks, passes away, their world is thrown into confusion. On her death bed Beauty begs Amanda to promise her one thing – that she and the rest of the FFF will not waste their lives as she has done. All because of an unfaithful husband … 'Ukhule,' she begs of Amanda. May you live a long life, and may you become old.
Beauty's Gift is a moving tale of how four women decide to change their own fate as well as the lives of those closest to them. This is Sindiwe Magona at her very best – writing about social issues, and not keeping quiet. Speak up, she says to women in Africa. Stand up, and take control of your lives.
The Blessed Girl, by Angela Makholwa
ISBN: 9781770106017 | RRP: R180 | Format: Paperback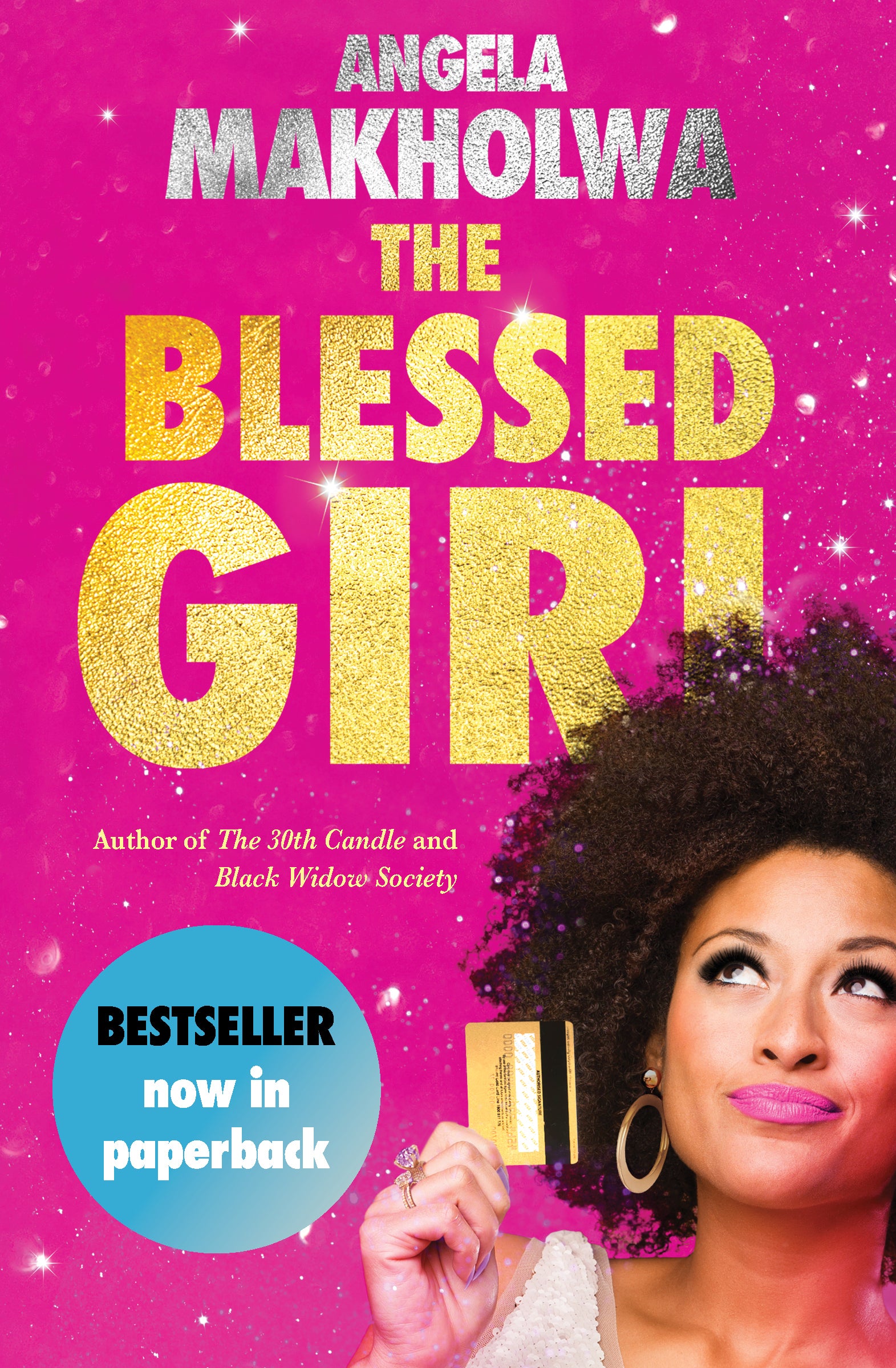 When you are accustomed to the finer things in life – designer shoes, champagne, VIP lounges, exotic holidays abroad, a luxury penthouse, expensive wheels – what independent young woman in her right mind would want to let them go? Certainly not the beautiful, ambitious and super-streetsmart Bontle Tau, the girl who has used her good looks and winning charm all her life to get exactly what she wants. The lifestyle doesn't come cheap, though, nor does maintaining the body that allows it (just ask Dr Heinz at the beauty clinic). Luckily, Bontle has a degree in MENcology, and there is no shortage of blessers at her penthouse door, eager to give her all the love and (financial) support she needs. Papa Jeff might be overweight and getting on a bit, and receiving some unwanted attention from the Hawks; and Teddy might not have fully come through for her on that messed-up tender business; but Mr Emmanuel, the Nigerian businessman with deep pockets and the possibility of conferring second wife status … could that be love?
Keeping all her boyfriends happy and living a fabulous life is not without its challenges. With so many people clamouring for Bontle's attention – from her shebeen queen mother Gladys in Mamelodi, who is taking strain bringing up her teenaged brother, Golokile, on her own; to her girlfriends, Iris and Tsholo; not to mention her soon-to-be ex-husband, the ever-patient, ever-loving Ntokozo, Bontle barely has time to post on Instagram these days. Sooner or later something's got to give …
International Releases:
In His Father's Footsteps, Danielle Steel
ISBN: 9781509877584 | RRP: R290 | Format: Trade Paperback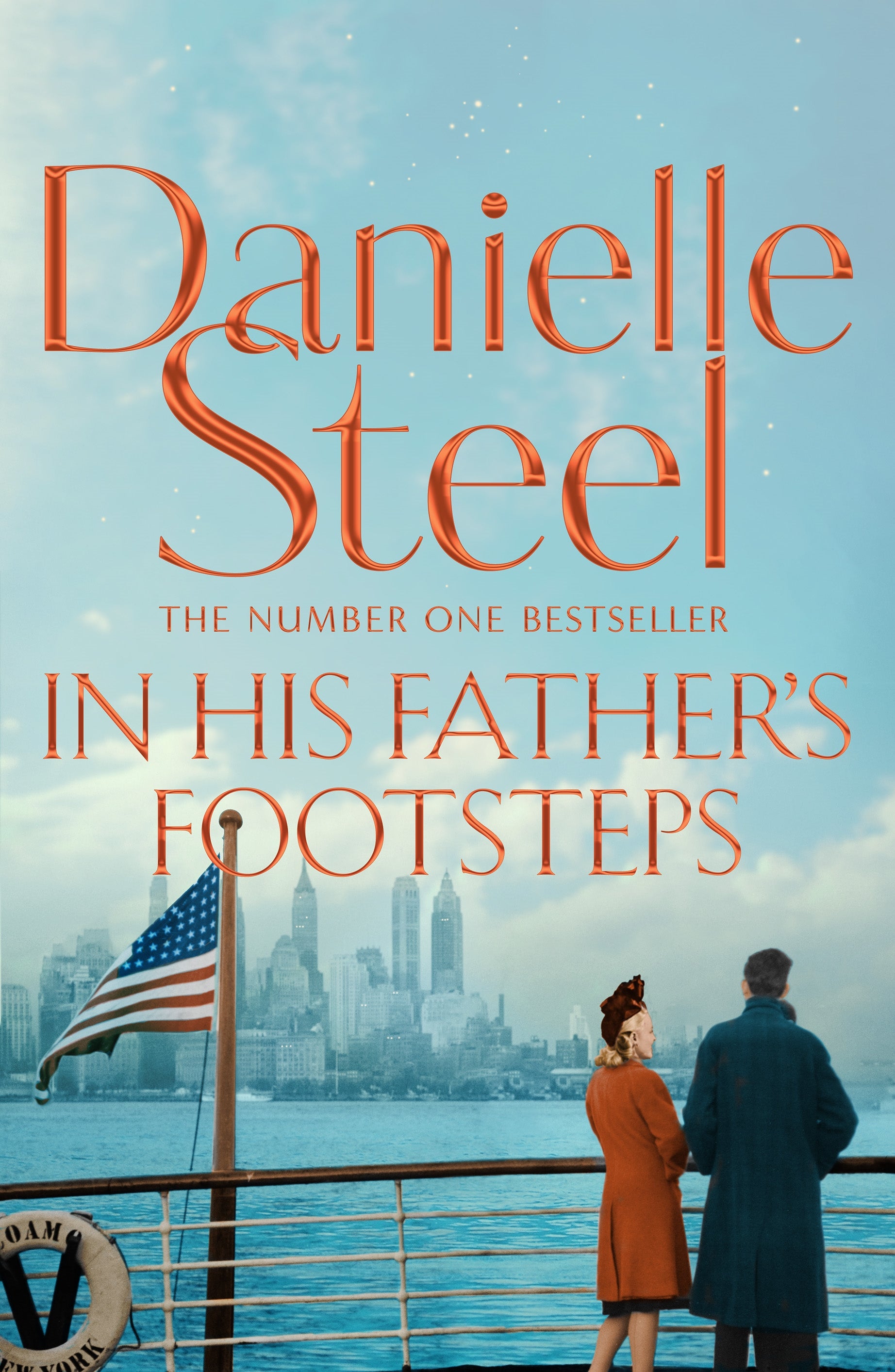 April, 1945. As the Americans storm the Buchenwald concentration camp, among the survivors are Jakob and Emmanuelle, barely more than teenagers. Each of them have lost everything and everyone in the unspeakable horrors of the war. But when they meet, they find hope and comfort in each other.
Jakob and Emmanuelle marry, and resolve to make a new life in New York. The Steins build a happy, prosperous life for themselves and their new family, but their pasts cast a long shadow over the present.
Years later, as the Sixties are in full swing, their son Max is an ambitious, savvy businessman, determined to throw off the sadness that has hung over his family since his birth. But as Max's life unfolds, he must learn that there is meaning in his heritage that will help shape his future…
The Girl From Berlin, Ronald Balson
ISBN: 9781250211828 | RRP: R290 | Format: Trade Paperback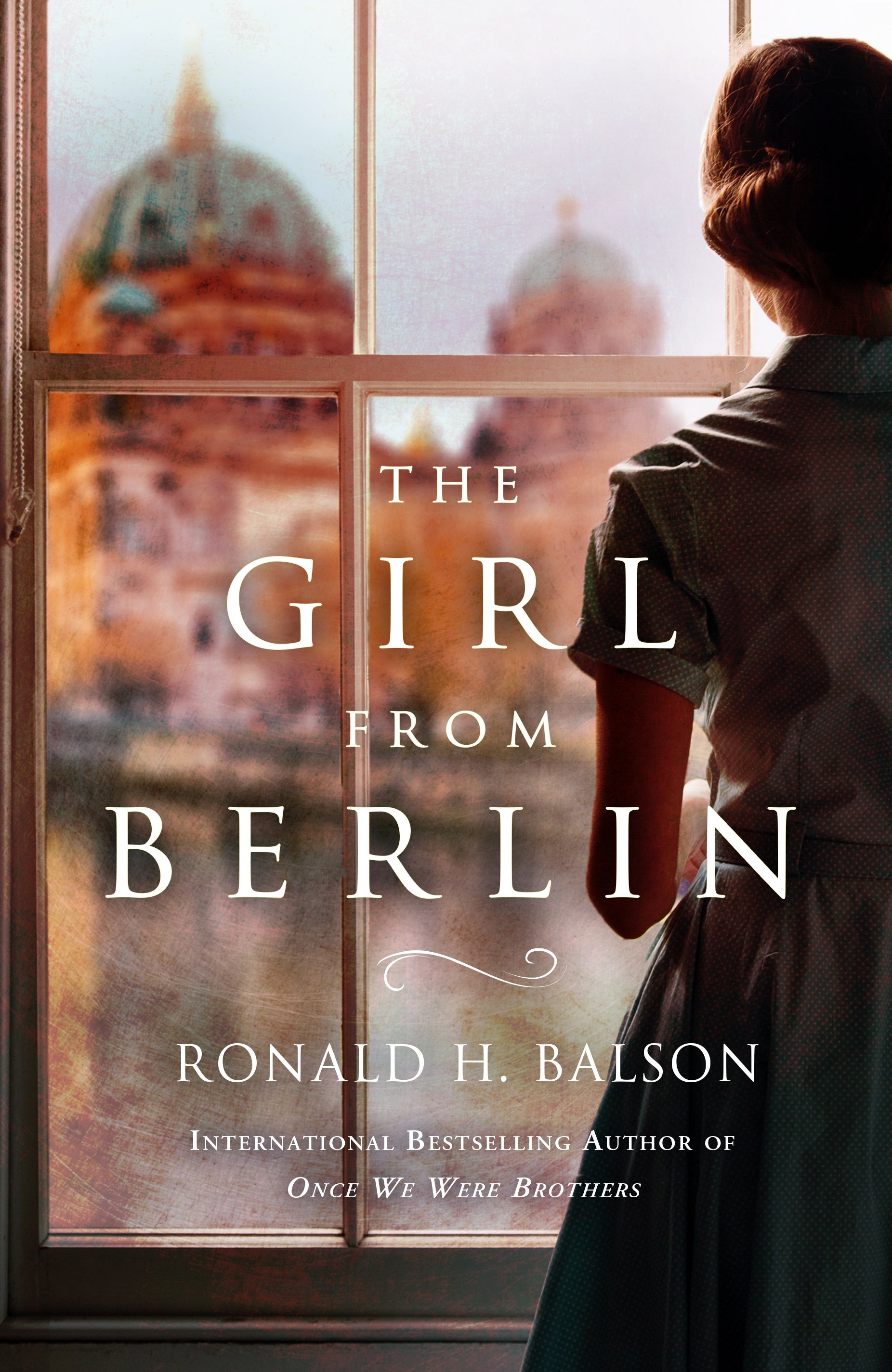 An old friend calls Catherine Lockhart and Liam Taggart to his famous Italian restaurant to enlist their help. His aunt is being evicted from her home in the Tuscan hills by a powerful corporation claiming they own the deeds, even though she can produce her own set of deeds to her land. Catherine and Liam's only clue is a bound handwritten manuscript, entirely in German, and hidden in its pages is a story long-forgotten…
Ada Baumgarten was born in Berlin in 1918, at the end of the war. The daughter of an accomplished first-chair violinist in the prestigious Berlin Philharmonic, and herself a violin prodigy, Ada's life was full of the rich culture of Berlin's interwar society. She formed a deep attachment to her childhood friend Kurt, but they were torn apart by the growing unrest as her Jewish family came under suspicion. As the tides of history turned, it was her extraordinary talent that would carry her through an unraveling society turned to war, and make her a target even as it saved her, allowing her to move to Bologna―though Italy was not the haven her family had hoped, and further heartache awaited.
What became of Ada? How is she connected to the conflicting land deeds of a small Italian villa? As they dig through the layers of lies, corruption, and human evil, Catherine and Liam uncover an unfinished story of heart, redemption, and hope―the ending of which is yet to be written.
The Last Brother, Andrew Gross
ISBN: 9781509878383 | RRP: R290 | Format: Trade Paperback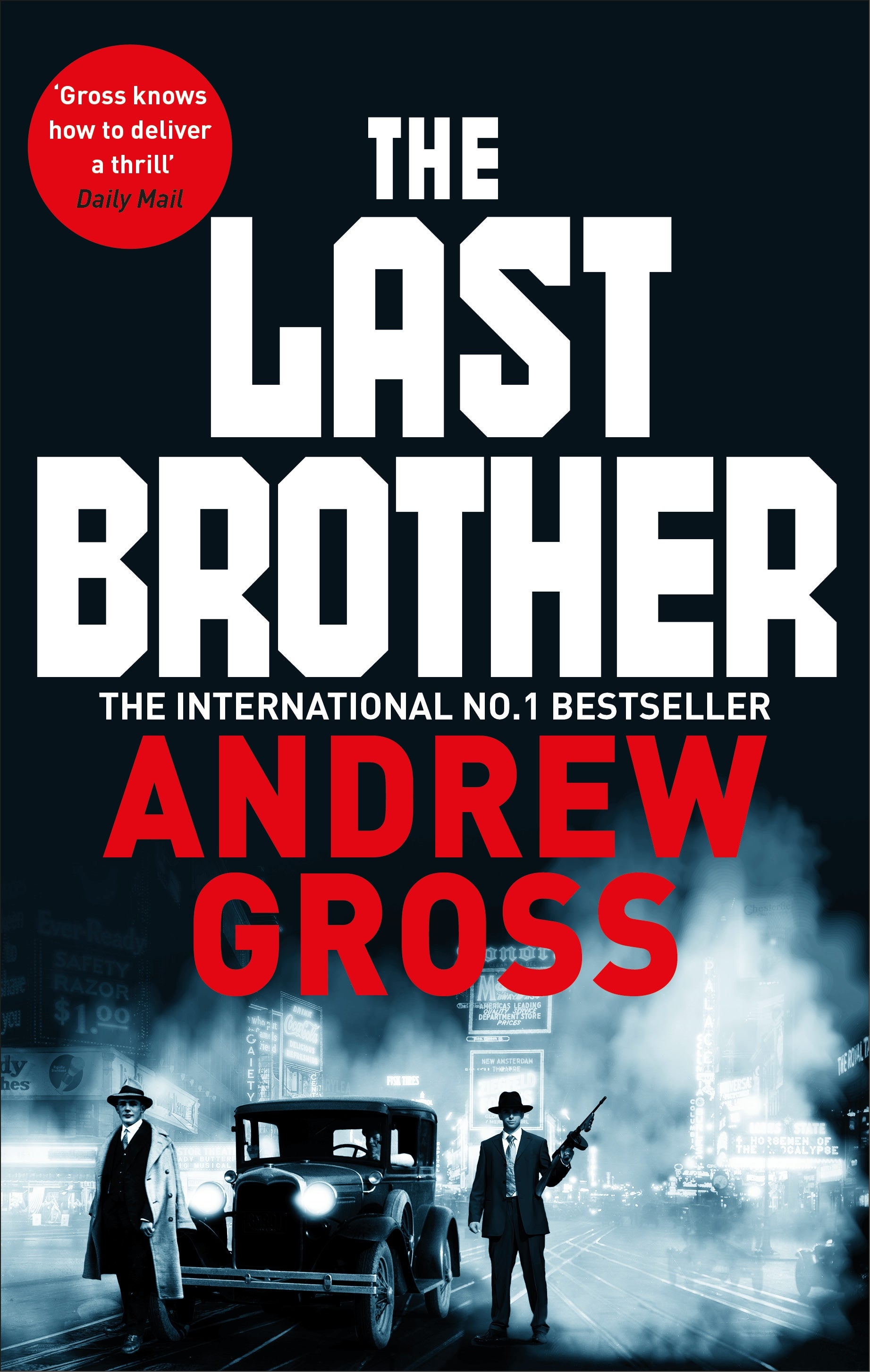 United by blood:
1930s New York City. Three brothers grow up poor on the Lower East Side, until the death of their father forces them to find work to support their family. Each brother takes a different path.
Divided by ambition:
Twelve-year-old Morris Rabishevsky apprentices himself to a garment manufacturer with the aim of running the business. Sol, six years older, heads to accounting school but is forced to drop out. Scarred by a family tragedy, Harry falls under the spell of the charismatic Louis Buchalter, who in a few short years becomes the most ruthless mobster in town.
Torn apart by conflict:
Morris convinces Sol to go into business with him, but Harry can't be lured away from the glamour, power and money of the mob. As their business grows, Buchalter sets his sights on the unions that control the garment maker's factories, setting up a fatal showdown that could bring them together or shatter their family forever.
Children's Releases:
Wizards of Once: Twice Magic, Cressida Cowell
ISBN: 9781444941425 | RRP: R195 | Format: Trade Paperback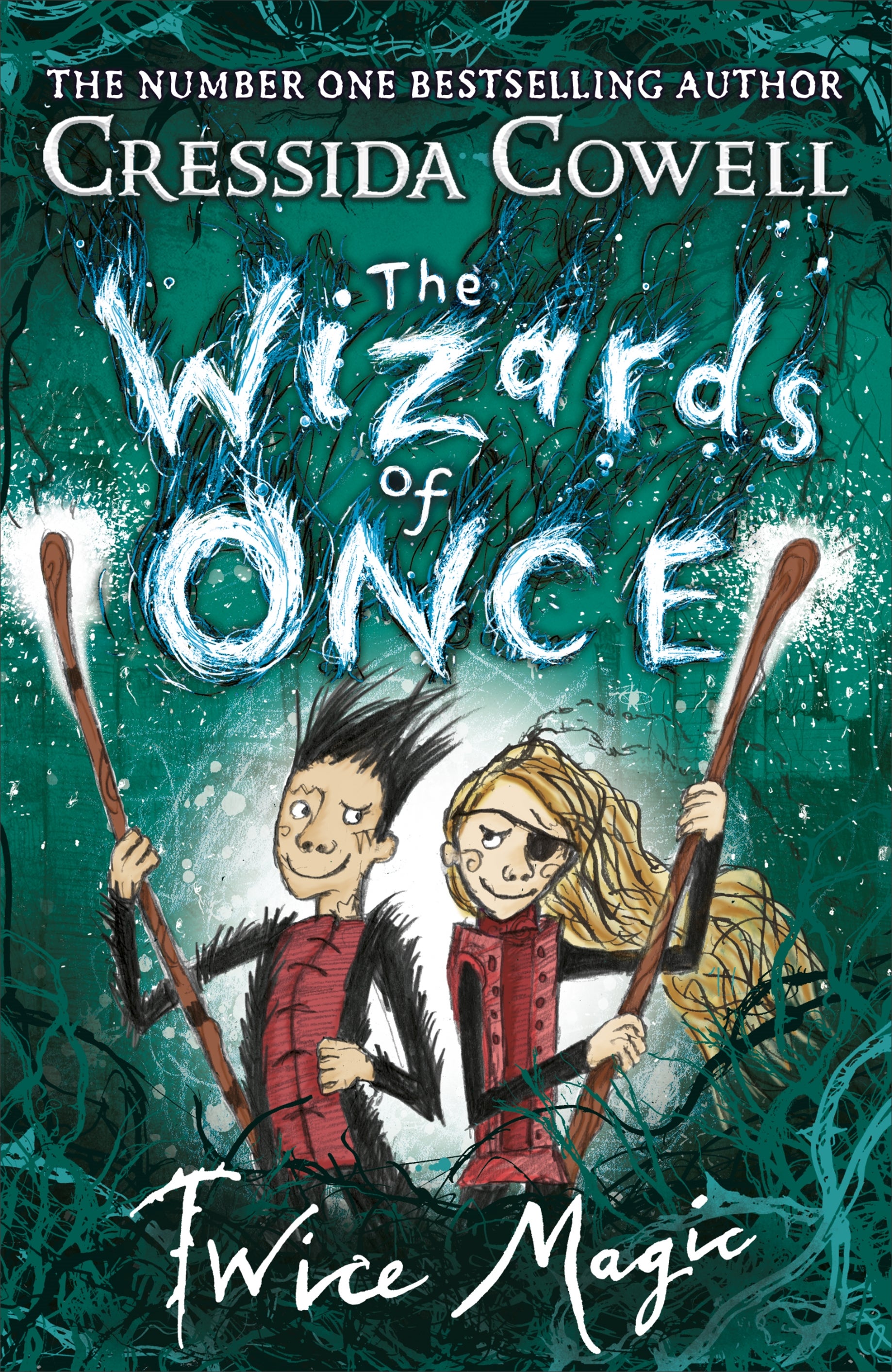 From the bestselling author of How to Train Your Dragon comes an exciting high-adventure series - set in an ancient, magical time, full of Wizards, Warriors, Giants and Sprites.
This was once the story of a young boy Wizard and a young girl Warrior who had been taught since birth to hate each other like poison.
But now, the boy Wizard and girl Warrior have been brought together in the Badwoods and they have witnessed the shocking consequences of the Stone That Takes Away Magic.
They will need to cast aside their differences once more - for an Evil Spell has broken free.
It's up to Xar and Wish to find the ingredients. But it means entering the Druids Castle unannounced ...
Perfect for boys and girls who love fantasy adventure...
And The Ocean Was Our Sky, Patrick Ness
ISBN: 9781406385403 | RRP: R185 | Format: Trade Paperback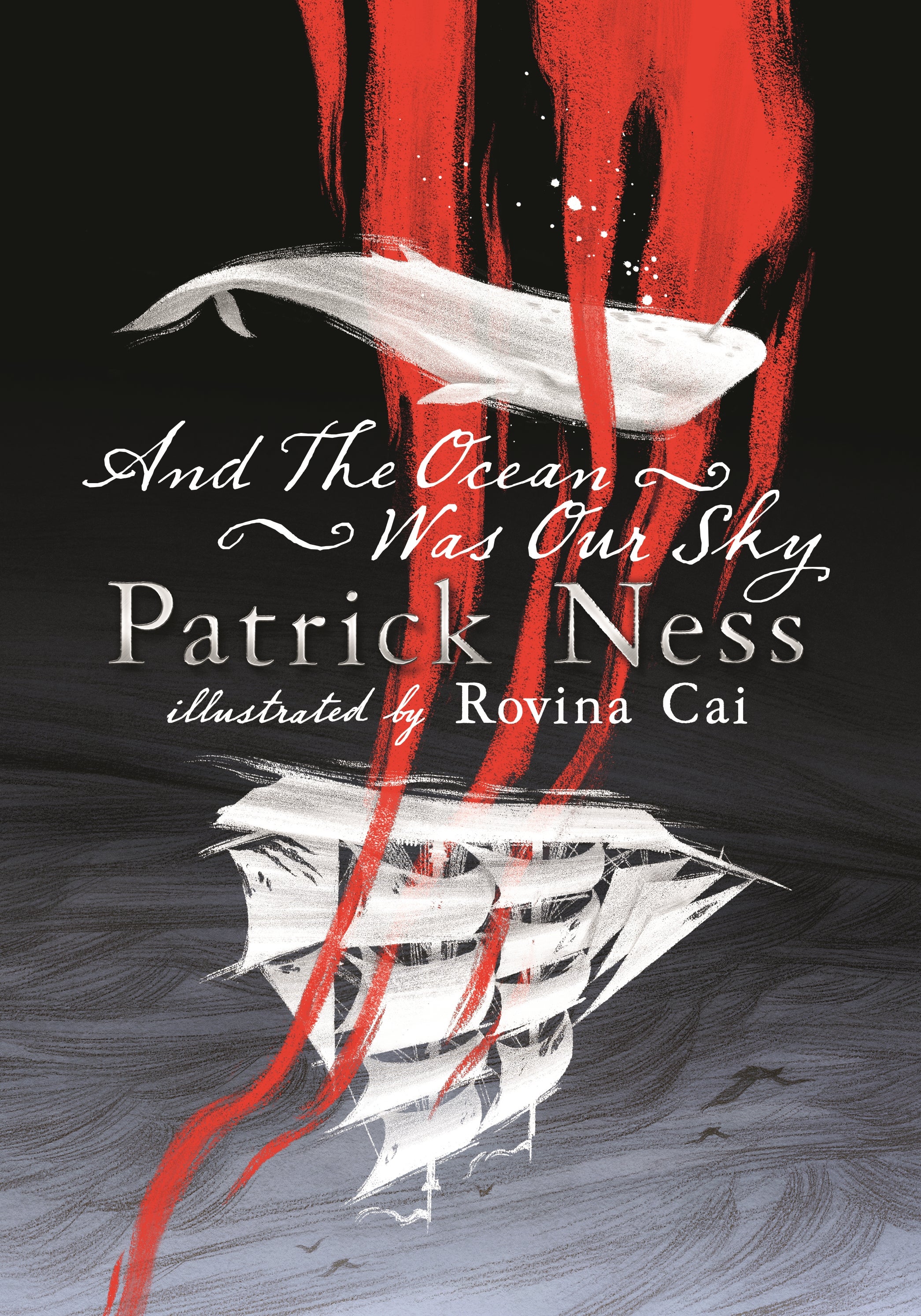 "Call me Bathsheba." So begins this haunting novel by the multi-award-winning author of A Monster Calls, echoing the most famous opening sentence ever written.
In And the Ocean Was Our Sky the world of Moby Dick is turned upside down, and we see the story through the eyes of the whale. Bathsheba's tale is of the hunt for a legend and a myth, the hunt for a devil named Toby Wick, whose white hull lurks in the deep. She is bound by an ancient prophecy to find him. But is he really the devil that Bathsheba seeks? A timeless story about the power of obsession and the injustice of war.
Poems to Live Your Life By, Chris Riddell
9781509814374 | RRP: R195 | Format: Hardback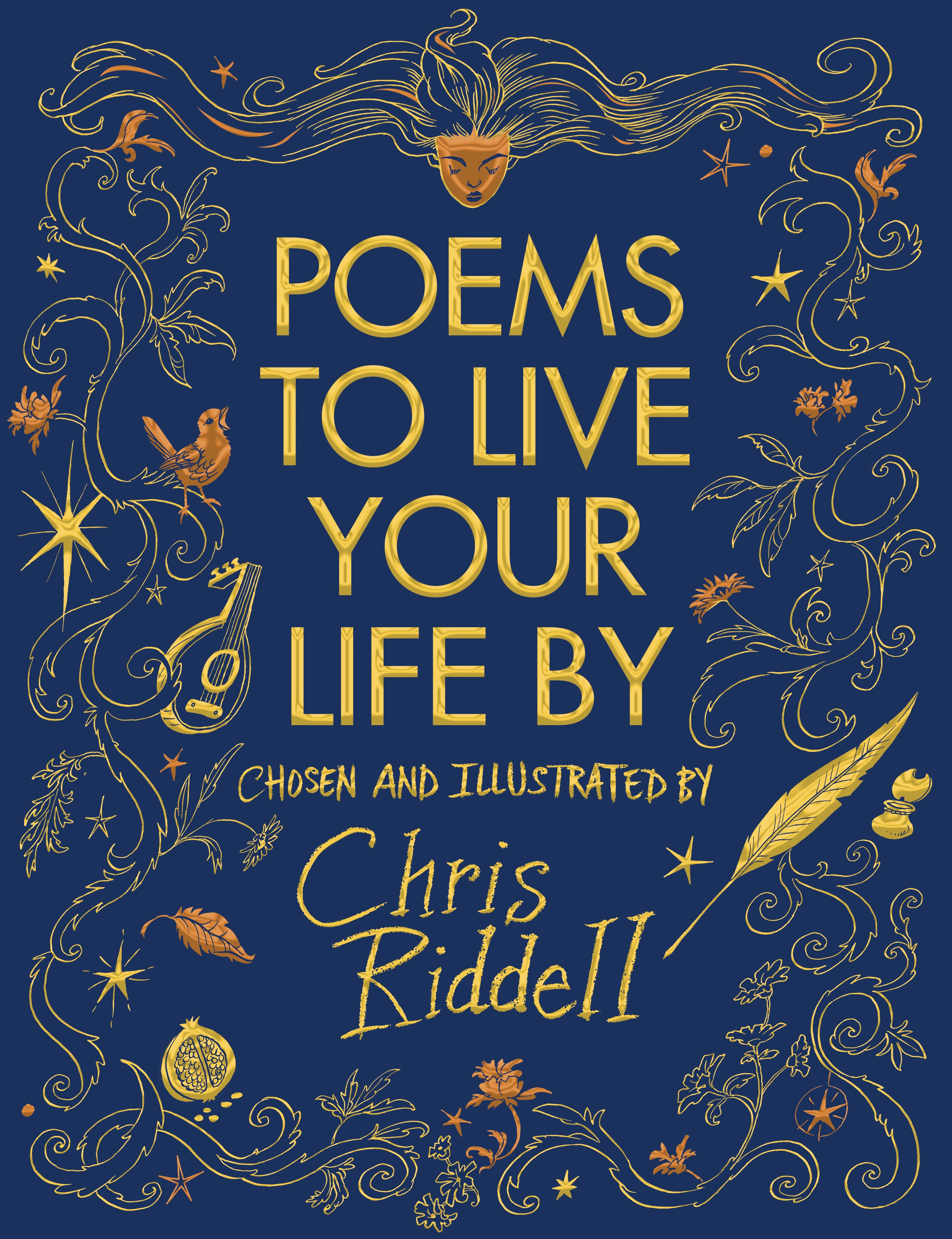 In Poems to Live Your Life edited by, Chris Riddell, political cartoonist for the Observer, has selected his very favourite classic and modern poems about life, death and everything in between.
This gorgeously illustrated collection includes forty-six poems and is divided into sections covering: musings, youth, family, love, imaginings, nature, war and endings. Chris Riddell brings them to life with his exquisite, intricate artwork in this beautiful anthology.
Perfect as a gift, it features famous poems, classics old and new, and a few surprises, Poems to Live Your Life By includes poems from William Shakespeare, Lewis Carroll, Nick Cave, Leonard Cohen, Carol Ann Duffy and Christina Rossetti sitting alongside Neil Gaiman, Roger McGough and W. B. Yeats.
The Girl, The Bear and the Magic Shoes, Julia Donaldson
9781447275978 | RRP: R220 | Format: Hardback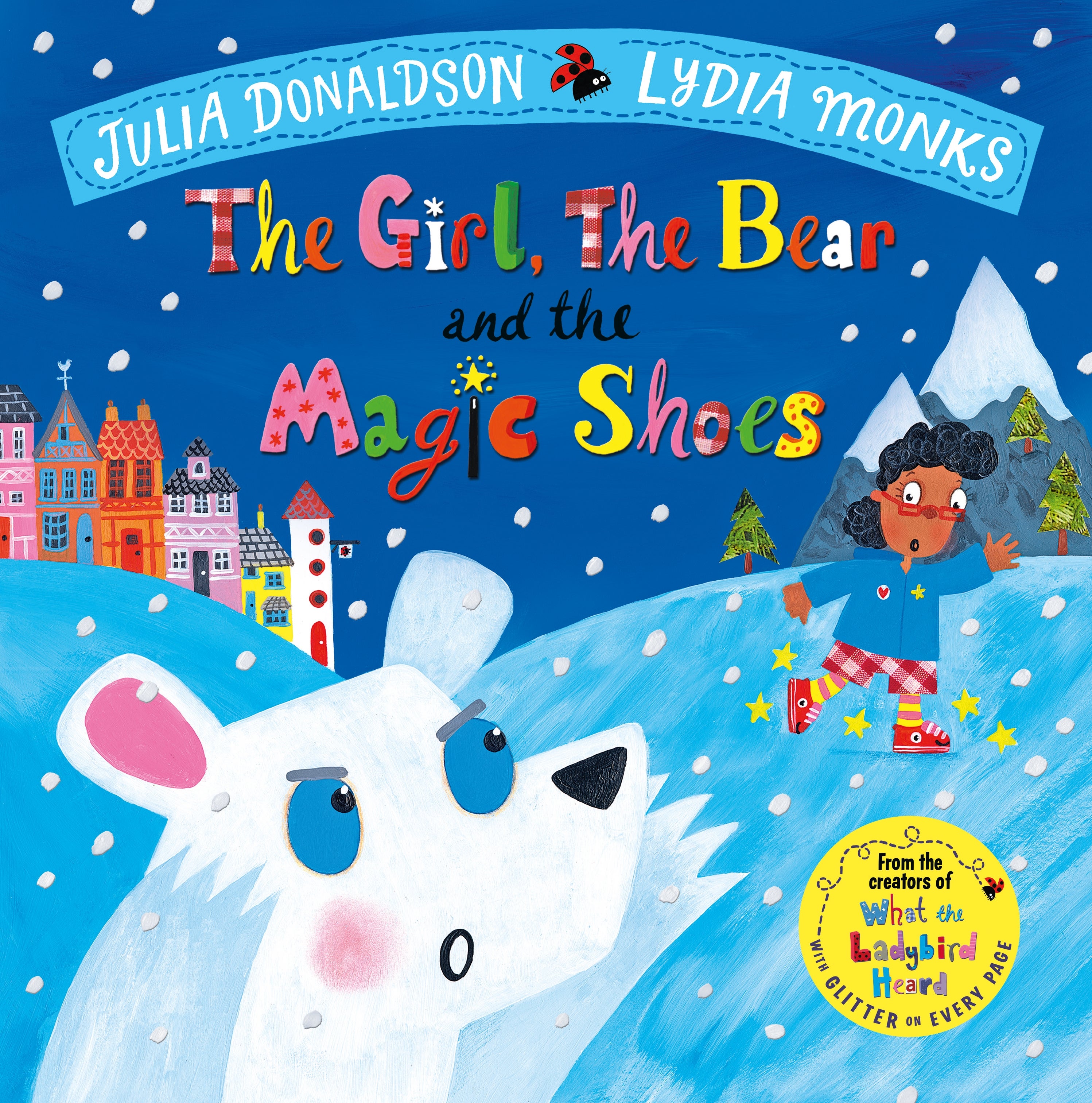 When Josephine leaves the shoe shop after buying some lovely new running shoes, she hears an unusual sound – Click-click! Click-click! – what's that following her? Quick, it's a bear!
Luckily for Josephine, her new shoes are anything but ordinary – these are magic shoes – but can they help her escape the bear with a mountain, a bog and even a lake in her way?
The Girl, the Bear and the Magic Shoes is an exciting adventure from the stellar picture book partnership of Julia Donaldson and Lydia Monks, creators of What the Ladybird Heard. Full of imagination and with a delightfully unexpected ending, this gorgeously glittery book is one to enjoy over and over again.
Timmy Failure 07: It's the End When I Say It's the End, Stephan Pastis
9781406382785 | RRP: R165 | Format: Hardback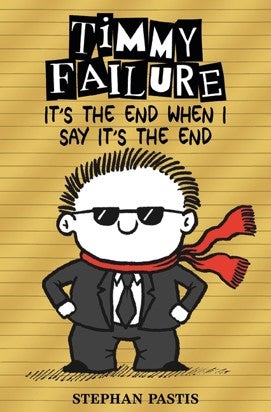 Though I, Timmy Failure, have solved many notorious crimes and now wish to enjoy my retirement, my fans have begged me to turn my memoirs into a movie, an ode to my greatness. I am, however, beset by enemies, the worst of whom is Tom John John, the buffoonish movie director.
It's nearly Christmas, but there's no rest for the world's greatest detective.
Timmy's class are making a film, and Timmy is in charge of writing it. There's only one subject matter worthy of such a film – the story of how Timmy overcame his many foes to rise to the top. But the script's gone missing, Timmy and the director are having "artistic differences", and Timmy's polar bear Total is longing to be reunited with his furry family. Timmy should have known it would end like this. He expected more.
Fairy Forrest: Pop up Carousel, Ag Jatkwoska
9781509879335 | RRP: R245 | Format: Hardback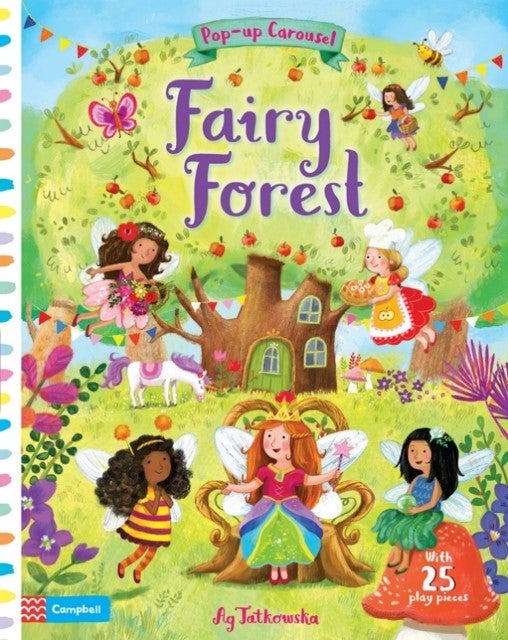 Flutter into the secret world of fairies in this beautiful Fairy Forest pop-up carousel!
Fairies Pip, Blossom and Dewdrop are busy making gifts for Princess Flora's birthday, but Bumble can't think what to give. Press out the play pieces and join in all the fun with the three stunning pop-up play scenes illustrated by Ag Jatkowska.
This magical pop-up storybook has a special envelope for safe storage of the 25 play pieces and a pretty ribbon closure.
For more info and enquiries please see below:
If you are a customer and you are interested in these titles, they will be available in all major books stores in October 2018.
If you are a retailer and would like to place an order, please email: orders@panmacmillan.co.za
For the full October Order Form click here