Out now: The Most Anticipated Feel-Good Novel of 2022...
Four strangers, two cities, one chance online meeting.
What could these four possibly have in common?
Find out in Chasing Marian, a heart-warming and hilarious story about finding connection and friendship.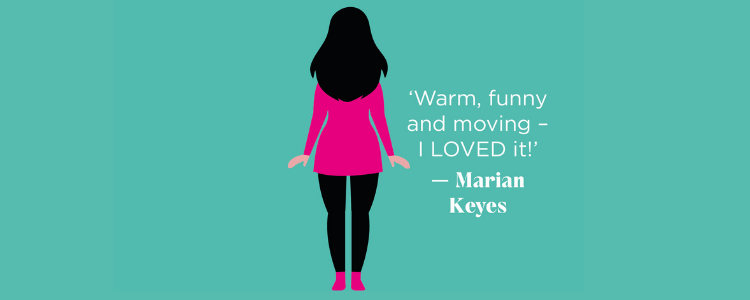 Amy Heydendrych, Qarnita Loxton, Pamela Power and Gail Schimmel are friends and established authors. When 2020 and 2021 saw all in-person literary festivals cancelled, they decided to channel the disappointment of not seeing one another in real life (IRL) into writing a novel together. For the title and final cover reveal of The Most Anticipated Feel-Good Novel of 2022, we turned the spotlight on the four awesome co-authors of Chasing Marian to ask them some quick questions.



Have you decided on a collective name you'll go by, for example the Fantastic Four, or do you have a secret code name you use internally?
GS: We've been calling ourselves Awesome Foursome recently but I'm not sure we want to go public with that level of arrogance! 😂 Perhaps we should say we use it fairly tongue in cheek - although we ARE rather impressed with ourselves that we have pulled off this book!

What's the one thing you have in common with your co-authors?
QL: The ability to have very long WhatsApp conversations that are hysterically funny (to us). Apart from sharing a common sense of humour - and outrage - we are all similarly disciplined so everyone wrote when it was their turn and met deadlines. I loved that no one had to be the nag. Also, we are all kind to each other. 
PP: We all feel passionate about promoting popular fiction in South Africa. We all love and adore Marian Keyes. We all share a very wicked sense of humour. Our WhatsApp group is BEYOND hilarious.
GS: We have so much in common it's hard to narrow it down. I think maybe one of the things that has made us work as co-writers is a similar sense of humour. We can crack each other up for hours on WhatsApp.

What was your favourite part of the writing process?
AH: I loved reading through the next chapter in my inbox every Sunday night, especially when it was the chapter before mine, so I could see what trap had been set for me! Most of all, I loved the lightness and fun with which we all approached the project. In the depths of the pandemic, we needed joy, and to laugh, and this really shows in the writing.
QL: Not knowing what someone would cook up for my character. It was so exciting when a new chapter landed every week!
PP: Every week brought me so much joy because the words just flowed and it was so easy to write and I needed that in the darkest days of the pandemic. But getting our book deal was huge as was the day when Marian gave us her blessing and tweeted about the book.
GS: Oh goodness - I loved everything about writing this book. But maybe it was when the new chapter 'landed' in my inbox every Sunday night or Monday morning (depending on how disciplined the person whose turn it was had been!)

What will surprise readers the most about this book?
AH: I think (hope) there are moments throughout the book where readers laugh and think, "Oh my goodness, I can't believe that character just did that!"
QL: The tiger enclosure.
PP: Maybe the fact that it's written by four authors?
GS: I think it is different from anything we write as individuals, which might surprise readers. It's been fun exploring our own ability to write in a different genre.

Which city would you rather be in right now and with who?
AH: Gosh, there is a lot of pent up travel in me. New York City, with my family. Paris, with my sister. Closer to home (in Johannesburg, South Africa), a seaside cabin in Scarborough, Western Cape - alone, so I can finish my current work in progress!
QL: Sounds so incredibly boring, but I am happy in Cape Town with my family! Wouldn't mind a big fat catch-up with Amy, Gail and Pam. Anywhere where someone else brings the food and drinks.
PP: I LOVE Joburg but I would quite like to be in Cape Town with Qarnita.
GS: I am from Johannesburg and I love it. But I have really missed international travel and I would love to be in London, visiting my best friend who lives there, accompanied of course by the rest of the Awesome Foursome. Or perhaps an Awesome Foursome weekend to visit Qarnita in Cape Town would do…

Which is your favourite Marian Keyes novel?
AH: It's a tie between Grown Ups and Rachel's Holiday.
QL: How to pick your favourite child? Grown Ups is still the baby so I have a soft spot for it.
PP: This is like asking me which child is my favourite! I love Lucy Sullivan is Getting Married because that was my first MK (and you never forget your first 😉). I also adore Anybody Out There, This Charming Man and Rachel's Holiday and I'm beyond excited that there is a sequel and I cannot WAIT to read it.
GS: My favourite is Anybody Out There.
Pre-order your copy below: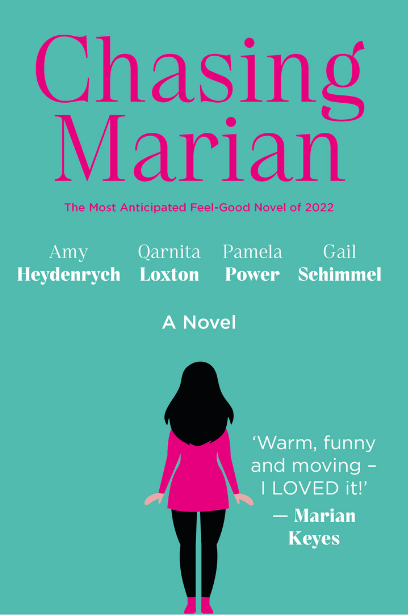 Releasing in March, hear all about the Awesome Foursome's writing process and collaboration in an interview with CapeTalk's Sara-Jayne King: