Pan Macmillan wins at The 2022 HSS Awards
The 7th Annual Human Social Science Awards 2022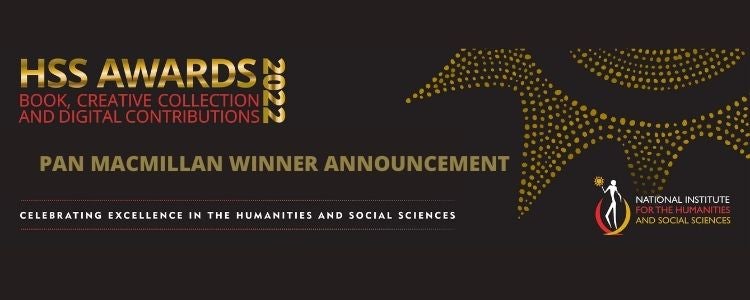 Celebrating excellence in the Humanities and Social Sciences 
Last night the National Institute for Humanities and Social Sciences (NIHSS) hosted the 7th Humanities and Social Sciences Awards (HSS) at Javett-UP Art Centre in Pretoria. The HSS has established itself as a platform that celebrates local creative collections and digital contributions in South Africa.
The awards are open to South African publishers, scholars based in South African universities and independent artists linked to universities. Since its inception, the NiHSS Awards panel has adjudicated the literary merit of over 350 fiction and non-fiction books, and more than 120 digital and creative pursuits like exhibition catalogues, musical compositions/arrangements, performances, and visual art.
Pan Macmillan took home awards in three categories: 
Best Non-Fiction Biography
Scatterling of Africa My Early Years by Johnny Clegg
Best Fiction Novel
They Got To You Too, Futhi Ntshingila 
The Lost Language of the Soul, Mandla Langa
Pan Macmillan is proud to have published these remarkable authors and grateful for the acknowledgement of their excellence by the NiHSS awards.