Picador Africa to publish a new book by award-winning and critically acclaimed author Ivan Vladislavić in March 2024.
'A new work by Ivan Vladislavić is always a momentous literary occasion,' says Terry Morris, the MD of Pan Macmillan South Africa.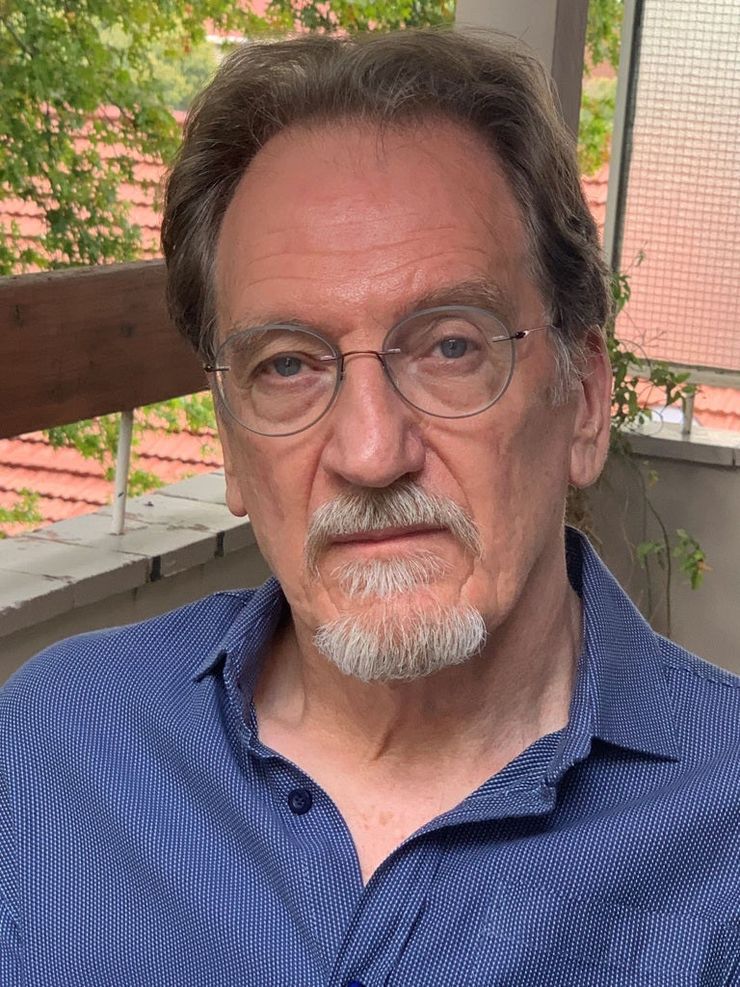 There are many things that can be said about Ivan Vladislavić, whose list of accolades is awe-inspiring. Author Neel Mukherjee considers Vladislavić to be 'among the top writers on the contemporary world stage', while novelist, journalist and art critic, Katie Kitamura, describes him as 'one of the most significant writers working in English today'. It can also be said of Vladislavić that he is a master in the art of literary 'wandering' – which resonates from the core of the haunting narrative of his newest work, The Near North.

'A new work by Ivan Vladislavić is always a momentous literary occasion,' says Terry Morris, the MD of Pan Macmillan South Africa. 'Pan Macmillan is honoured and thrilled to be publishing The Near North, which showcases Ivan at his inventive, lyrical and immersive best.'
'I am excited to be joining the Pan Macmillan fold,' advises Vladislavić. 'Picador Africa publishes some of my favourite writers and does so with skill and flair. Their Johannesburg shelf, which includes classics such as Dangor's Bitter Fruit and Van Wyk's Shirley, Goodness and Mercy, keeps growing all the time. My work will be at home in this company and I look forward to a productive association.'

Revolving around a writer in the city of Johannesburg in different states of lockdown, The Near North's narrative traces his steps along the city's streets, meeting its ghosts and journeying through time and (often circumscribed) space, in an attempt to navigate deep divides, and the thoughts and observations they inspire.
 
Isobel Dixon of Blake Friedmann Literary Agency adds: 'It was a great pleasure to clinch this deal, seeing the passion for Ivan's work from the team at Pan Macmillan SA. The Near North is a book of intense acuity and quiet power and will stand in excellent company on the Picador Africa list.'
 
At once an echo of Vladislavić's award-winning Portrait with Keys, and an original work of quiet power, The Near North is an invitation for the privilege of sharing the author's private thoughts and observations – wryly playful at times, and fiercely serious at others. It's certain to move and delight, leaving an indelible mark on all who amble across its pages.
Ivan Vladislavić has built a formidable reputation as an award-winning, critically acclaimed author of a significant body of literary work. Based in Johannesburg, he is a Distinguished Professor in Creative Writing at the University of Witwatersrand, who has won and been shortlisted for many of South Africa's literary prizes, longlisted for the Frank O'Connor Short Story Prize, and shortlisted for the Ondaatje and Warwick Prizes. In 2015, he won the prestigious Windham Campbell Prize. His books include the novels The Folly, The Restless Supermarket, The Exploded View, The Distance and Double Negative, as well as short story collections 101 Detectives and Flashback Hotel. In 2006, he published Portrait with Keys, a sequence of documentary texts on Johannesburg. Visit www.ivanvladislavic.com.