Q&A with Tony Park, author of Scent of Fear
Tony Park discusses his writing process, inspiration and favourite authors.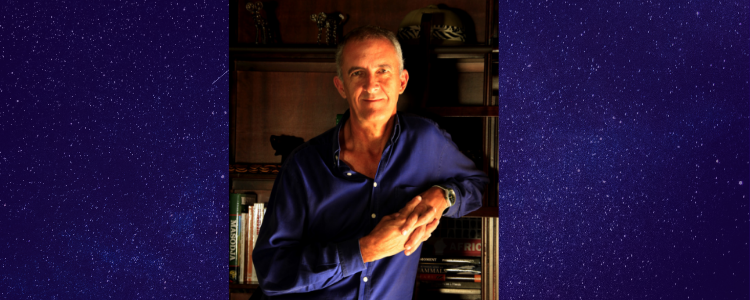 When did you start writing and why?
I started writing fiction when I was about nine or ten-years-old. I wrote imitations (fan-fiction I think it's called these days) based on Captain W.E. Johns' Biggles books.

Are there any other authors who you think have influenced your style?
I don't think I'm influenced by others, but I'm inspired by good writers to try harder. The American thriller writer, Nelson Demille writes brilliant dialogue. Closer to home, Margie Orford nails characterisation every time and no one captured Africa better than the late, great John Gordon-Davis, my literary hero.

What is your writing process? Same time every day? Only when inspired? What does your writing day look like?
Writing at least one book a year (I did two this year, including Captive which came out in April), I have to be disciplined. I write four pages a day, ideally after a morning game drive in the bush. The sooner I finish the sooner I can get to a swimming pool or sundowners.

Your books are very well researched- do you do all the research yourself?
Yes and no. I write my story first then fill in the research gaps later. I find the best way to research is to find people who are experts in the field I need to write about. People are incredibly giving – for Scent of Fear, I spent time with a real life anti-poaching tracker dog team in the Sabi Sand Game Reserve and they could not have been more helpful.

Who are your favourite authors?
James A. Michener, Deon Meyer, John Gordon-Davis, Margie Orford, Nelson Demille, Martin Cruz Smith. I'm really looking forward to reading more from South Africa's Sifiso Mzobe, an up-and-coming genius.

You have very strong women characters, do you have women 'influencers'?
Plenty! My wife, mother, mother-in-law, a couple of good female friends and my female publisher and editor are the first people to read my new manuscript. All of them are incredibly strong people in their own right and as a team of editors they're quick to point out if I've got something wrong! One thing that impresses me in pretty well every culture I've come across in Africa is that women, while they often face challenges and discrimination, are the real strength behind pretty well any community.

What is the best advice you could give to aspiring writers?
Like the shoe company says, Just Do It. Plenty of people will give you plenty of reasons not to write, but you know that if the words are in your heart you have to set them free.