#ShubnumStories: How I Accidentally Became a Global Stock Photo & Other Strange and Wonderful Stories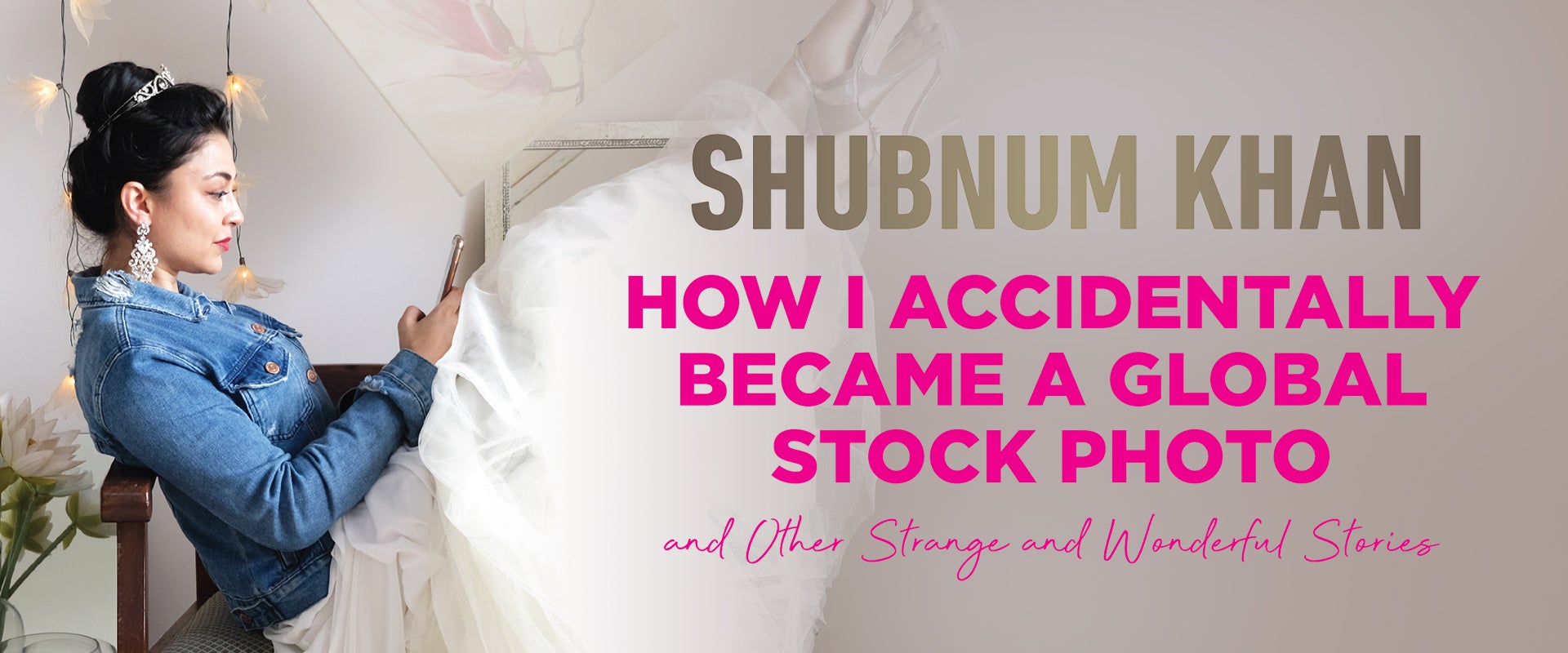 Part memoir, part travelogue and part love letter. Shubnum Khan takes the reader on a journey around the world.
Whether it is teaching children in a remote village in the Himalayas, attending a writers' residency where the movie The Blair Witch Project was shot, getting pulled out of the ocean in Turkey or becoming a bride on a rooftop in Shanghai, Shubnum is quirky, moving and vulnerable in what she shares.
The stories are drawn from her life journey, which has been full of unexpected twists and turns, and are interspersed with reflections on culture and religion as well as musings on family, relationships and love. The Mindy Project meets Bridget Jones's Diary with a side of Keeping Up With The Kandasamys, this is a book about holding onto hope and a reminder that once 'you step off the edge, anything can happen'.
Praise for How I Accidentally Became a Global Stock Photo & Other Strange and Wonderful Stories
'Written with uniquely South African insights yet showing the universality of the human experience, these adventure-filled vignettes are as enlightening as they are hilarious. Bravo to Shubnum Khan on this witty collection. A worthwhile addition to any bookshelf.'
– ZUKISWA WANNER, Goethe Medallist, African Literary Person of the Year 2020
'The world of Shubnum is like a trip up the Magic Far Away Tree – some lands are familiar; lands that we've all lived in as South African children – even lands where our moms wrote into the You magazine for prizes. Some lands she takes us to are foreign and filled with adventures with enchanting strangers. What ties this beautiful book together is that the stories are rooted in love, family and, most of all – courage.'
– NINA HASTIE, comedian
'Shubnum Khan's writing reminds me of her beautiful and unique drawing style. She creates these fine, detailed and intricate works of art from the smallest and biggest moments of her life and weaves them all together in a flowing, instinctual and almost spiritual manner. Her writing stimulates my own sense of nostalgia. Reading her book,I find myself nostalgic for adventures that I've not even experienced. I almost remember someone else's memories. Except the "pulling out knuckle hair" part. I too have trichotillomania, but knuckle hair?
That's taking it a bit far. Still, her collection of stories is wonderfully entertaining. She is a very gifted, albeit hairy-knuckled, artist.'
– DR RIAAD MOOSA, comedian
To keep up with more reviews, news, and competitions, follow the hashtag #ShubnumStories of on social media or tag us once you have got your hands on a copy!