The story behind An Elephant In My Kitchen
Filled with extraordinary animals and the humans who dedicated their lives to saving them, An Elephant In My Kitchen is a captivating and gripping read.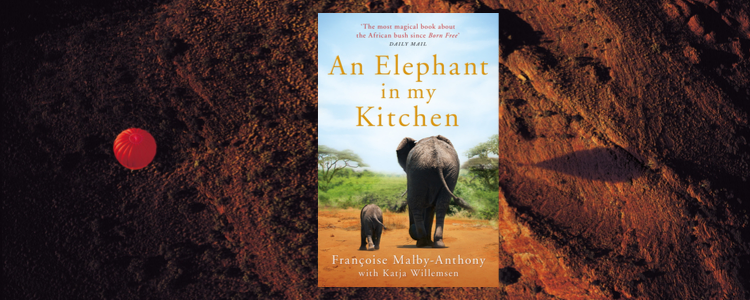 The bestselling An Elephant in My Kitchen by Francoise Malby-Anthony is now available in paperback and Audible. 
"The most magical book about the African bush since Born Free." - Daily Mail
A chic Parisienne, Françoise never expected to find herself living on a South African game reserve. But then she fell in love with conservationist Lawrence Anthony and everything changed. After Lawrence's death, Françoise faced the daunting responsibility of running Thula Thula game reserve without him. Poachers attacked their rhinos, their security team wouldn't take orders from a woman and the authorities were threatening to cull their beloved elephant family. On top of that, the herd's feisty new matriarch Frankie didn't like her. In this heart-warming and moving book, Françoise describes how she fought to protect the herd and to make her dream of building a wildlife rescue centre a reality. She found herself caring for a lost baby elephant who turned up at her house and offering refuge to traumatized orphaned rhinos and a hippo called Charlie who was scared of water. As she learned to trust herself, she discovered she'd had Frankie wrong all along.
Watch the trailer of An Elephant in My Kitchen