The Sunday Times Alan Paton Shortlist
In 2019 the Alan Paton Award will celebrate 30 years since it's inception as a category to The Sunday Times Literary Awards.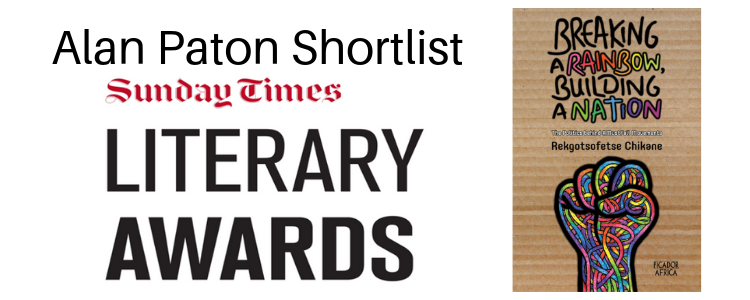 This category is known for being one that proudly recognizes groundbreaking works of Non-Fiction.  Chair of judges, Sylvia Vollenhoven describes the category as containing books that, "[This] Is powerful writing by these guardians of out historic moments and storytelling that lingers."
The shortlist for this category have been announced and include five South African titles from different publishers, with Rekgotsofetse Chikane's Breaking a Rainbow, Building a Nation earning a spot. 
An energetic, first-hand account of the university protests that swept South Africa between 2015 and 2017, and became known as #FeesMustFall. In the book, Rekgotsofetse gives his first-hand account of what happened prior to the protests and what led to the events of October 2015 at the various university campuses and nationally.

Rekgotsofetse Chikane has found his passion in the field of youth development and politics and is well qualified to expound the next generation's view of the Rainbow Nation.

Listen to Rekgotsofetse in conversation with The Cheeky Natives about double consciousness, politics and who has the right to tell the story of #FeesMustFall: http://bit.ly/2xo4pns

Good luck to all those shortlisted.