Tony Park's books in order
Tony Park is the author of eighteen African-inspired novels. If you've yet to read one of Tony's novels or are looking for your next read, here are all his books in order.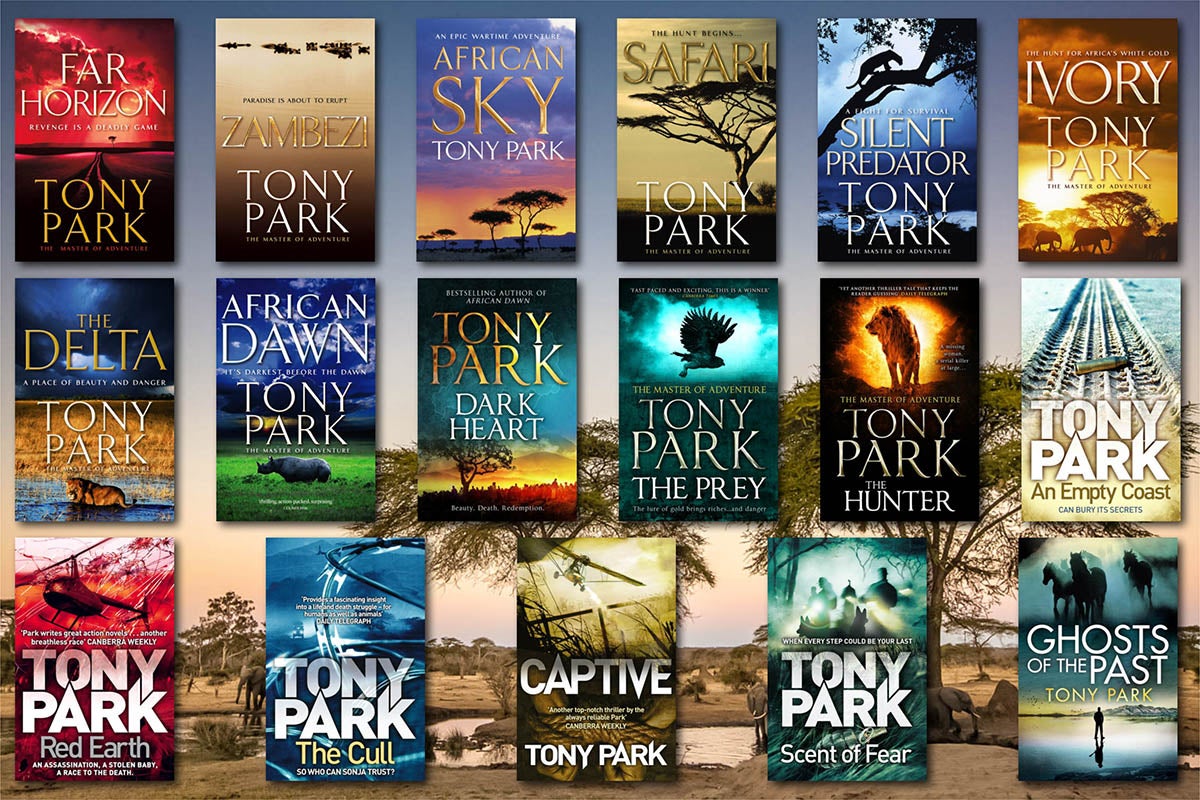 "Tony Park exudes a love and deep knowledge of southern Africa in every line and character he creates in his books." - The Citizen
International bestselling author, Tony Park first visited southern Africa in 1995 on what was supposed to be a once in a lifetime trip. But he became hooked on the continent – its wildlife, scenery and people. He kept on travelling to Africa and on his third trip, in 1998, he wrote a book about a fictitious tour around southern Africa. The book titled Far Horizon was published in 2004. Since then his spent half of his life in Africa – dividing his time between Sydney and southern Africa researching, writing and promoting his books.
Whether you're already a fan or you're wondering where to start, here are all of Tony Park's books in order – including his new novel, Last Survivor releasing in August.

Far Horizon
Mike Williams is leading a supposedly carefree life as an overland tour guide in Africa. But just a year ago, the former Australian Army officer had endured the brutal death of his girlfriend at the hands of ivory hunters in Mozambique.
Zambezi
Paradise is about to erupt
News of the death of a research assistant, killed by a man-eating lion in Zimbabwe, reaches those closest to her. Jed Banks, a Special Forces soldier serving in Afghanistan; Professor Christine Wallis in South Africa; and Hassan bin Zayid, a hotel magnate in Zambia
African Sky
Rhodesia, 1943. A nation at war.
Paul Bryant hasn't been able to get back in a plane since a fatal bombing mission over Germany. So, instead, the Squadron Leader is flying a desk at a pilot training school at Kumalo air base. But one of his trainees has just been reported missing.
Safari
A volatile Zimbabwe and the jungles of the Democratic Republic of Congo are the battlefields for a deadly game of cat and mouse in Africa's wildlife wars.
Silent Predator
In a luxury safari lodge in Kruger National Park, Detective Sergeant Tom Furey has woken to a protection officer's worst nightmare. The government minister in his charge has been abducted.
Ivory
Alex Tremain is a pirate in trouble. The two women in his life – one of them his financial adviser, the other his diesel mechanic – have left him. He's facing a mounting tide of debts and his crew of modern-day buccaneers, a multi-national band of ex-military cutthroats, are getting restless.
The Delta
Three families - the Bryants, the Quilter-Phippses and the Ngwenyas - share a history as complex and bloody as Zimbabwe itself. Dedicated conservationists Paul and Philippa Bryant are struggling to save their farm and small herd of endangered black rhinos from seizure by corrupt government minister Emmerson Ngwenya.
Dark Heart
Lawyer Mike Ioannou is dead after a hit and run in Thailand. A home invasion threatens the life of medico Richard Dunlop. In Johannesburg, a carjacker nearly kills photojournalist Liesl Nel. Unrelated incidents in a dangerous world, or something else entirely? Australian war crimes prosecutor Carmel Shang joins the dots. 
The Prey
The hunt for gold in a South African mine is a deadly battle between the legitimate operation run by former recce commando Cameron McMurtrie and the Zama Zamas, pirate miners led by the brutal Wellington Shumba.
The Hunter
Safari guide and private investigator Hudson Brand hunts people, not animals. He's on the trail of Linley Brown who's been named as the beneficiary of a life insurance policy. Linley's friend, Kate, supposedly died in a fiery car accident in Zimbabwe, but Kate's sister wants to believe it is an elaborate fraud.
Africa, 1906: A young Australian adventurer is condemned to death.
Sydney, the present: journalist Nick Eatwell has just lost his job, but his day is brightened when a fellow reporter, South African Susan Vidler, comes into his life looking for his help with a story.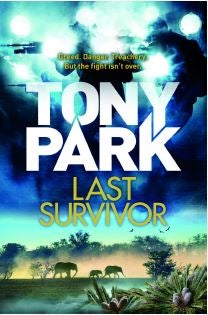 Greed.
Joanne Flack is on the run – suspected of stealing a rare African cycad thought to be extinct and worth millions of dollars.
Danger.
Sonja Kurtz is hired by the CIA to hunt down Joanne and find the link between the missing cycad and a terrorist group hiding out in South Africa.
Treachery.
Joanne is a member of the Pretoria Cycad and Firearms Appreciation Society who take it upon themselves to track down the plant... and the traitor in their midst who is willing to kill for it.