Pan Macmillan & Bonnier Books UK
"We couldn't be prouder to represent their array of remarkable titles and to work with the inspiring Bonnier team," said Terry Morris, MD of Pan Macmillan South Africa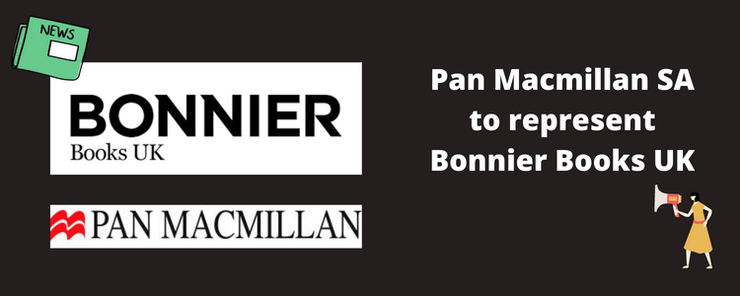 Pan Macmillan South Africa is delighted to announce that from the 1st August 2023 we will be representing Bonnier Books UK in southern Africa with all Bonnier books to be distributed via the Booksite Afrika warehouse.
"The ethos of Bonnier Books – a belief that every book matters – together with their focus on bringing stories from anywhere to as many different people as possible, resonates deeply with all of us at Pan. We couldn't be prouder to represent their array of remarkable titles and to work with the inspiring Bonnier team," said Terry Morris, MD of Pan Macmillan South Africa"
"I am excited to work with Terry and her passionate team at Pan to bring more Bonnier Books UK titles into the South African market. I have long admired their ambition and ability to build brands, while still feeling small and collaborative" said Stacey Hamilton, Head of International Sales, Bonnier Books UK.
Orders for new releases and stock backorders will be invoiced by Pan Macmillan from the 1st of August 2023. Please note that Pan Macmillan is not able to accept or authorise returns for stock invoiced before 1 August 2023. 
For any queries relating to titles from Bonnier Books please contact Gillian Spain: gillian@panmacmillan.co.za.