Rhino War | Penryn College
Join us in Mbombela at Penryn College for a book discussion with Rhino War authors Tony Park and Johan Jooste on Friday, 1st July at 18:30.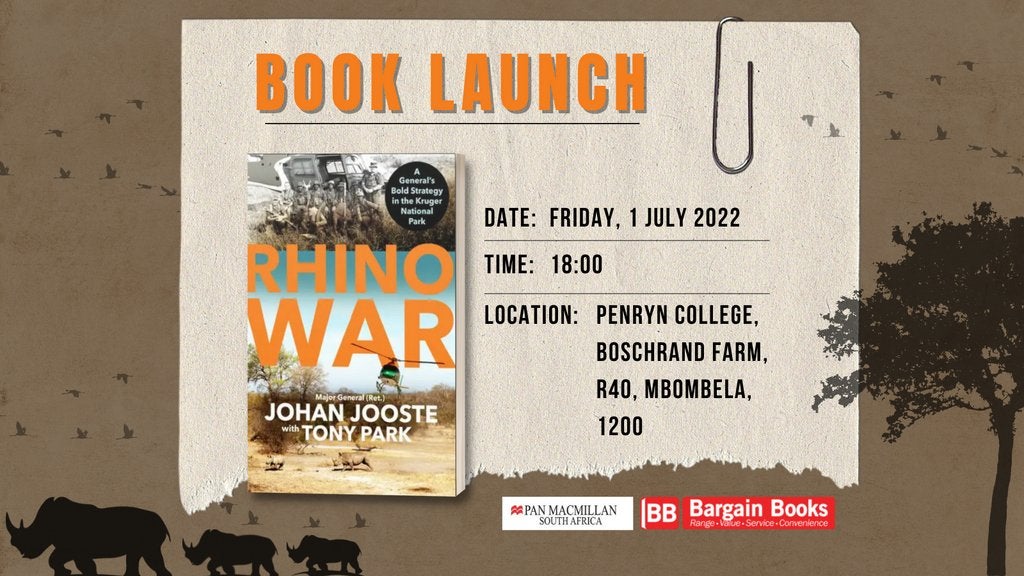 Author Tony Park will be in conversation with Major General Johan Booysen to discuss their book, Rhino War.
Rhino War tells how Jooste, facing an unprecedented assault on a national park and a single species, turned a force of demoralised men and women into arguably the finest anti-poaching unit on the African continent.
Organised by Bargain Books & Pan Macmillan SA