Rhino War | Pretoria launch
Join us for the Pretoria launch of Rhino War with author Tony Park & Maj. Gen. Johan Booysen & at Exclusive Books Centurion Mall at 18:00.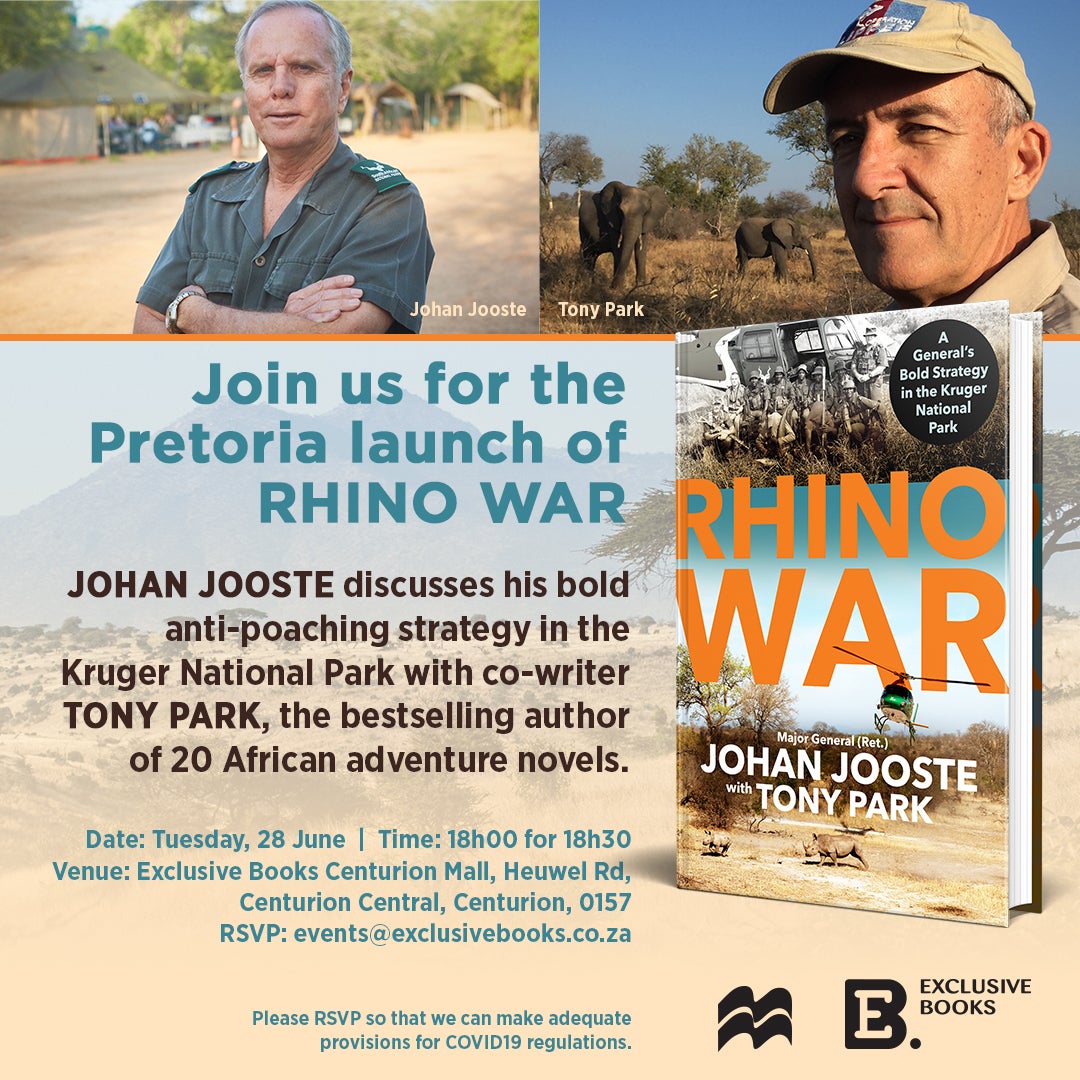 Maj. Gen. Johan Booysen will be in conversation with author Tony Park on their book, Rhino War. 
Gen. Booysen discusses his anti-poaching strategy in the Kruger National Park that turned the tide on the rampant Rhino poaching in the region and transformed the rangers from demoralized to the finest anti-poaching unit on the African Continent. 
Organised by Exclusive Books & Pan Macmillan SA