Longlisted titles for Sunday Times Literary Awards
We're thrilled to have six of our titles longlisted for South Africa's prestigious literary awards, the Sunday Times Alan Paton Award for non-fiction and the Barry Ronge Fiction Prize.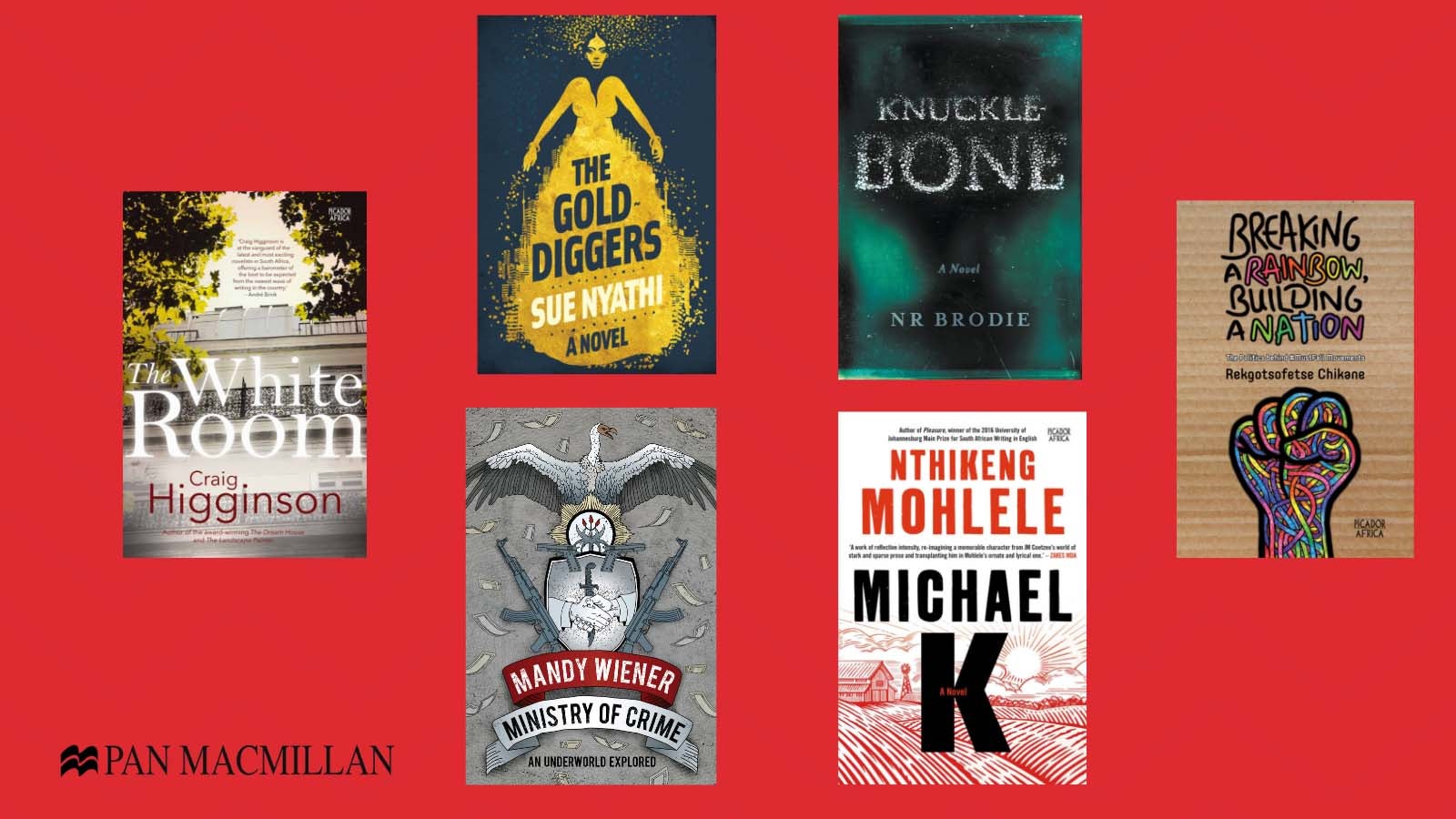 This year marks the 30th anniversary of the Alan Paton Award and the 19th year of the Barry Ronge fiction prize.

Here are the longlisted titles for the Alan Paton Awards:
Mandy Wiener
Ministry of Crime
A follow-up to the bestselling Killing Kebble: An Underworld Exposed (2011), Mandy Wiener examines the nexus between organised crime figures, corrupt police officials and powerful politicians. Ministry of Crime traces an underworld trajectory from Kebble to Krejcir to Modack. It features new revelations about high-profile, unsolved hits and the intricate relationships between known criminals and police officers at all levels.
Watch Many Wiener discussing Ministry of Crime.

Rekgotsofetse Chikane
Building A Rainbow, Building A Nation
A first-hand account of the university protests that gripped South Africa between 2015 and 2017, widely better known as  #FeesMustFall. Chikane outlines the nature of student politics in the country before, during and after the emergence of #MustFall politics.
Listen to Rekgotsofetse Chikane in conversation with Eusebius McKaiser.
Here are the longlisted titles for the Barry Ronge Fiction Prize:
Craig Higginson
The White Room
As the reader is drawn from contemporary London back to Paris on the eve of the war in Iraq, the mystery of past events is brought to vivid life in a series of dramatic, intriguing and deeply moving encounters. Written in layered, stark prose, The White Room lays bare many of our assumptions about language, identity, memory, loss and love.
Read the first chapter of The White Room here.

Nthikeng Mohlele
Michael K
A response to J.M. Coetzee's classic masterpiece, Life & Times of Michael K, Nthikeng Mohlele's Michael K explores the weight of history and of conscience, thus wrestling the character from the confines of literary creation to the frontiers of artistic timelessness.
Read a review of Nthikeng Mohlele's Michael K by Mail & Guardian's Kwanele Sosibo.
Sue Nyathi
The GoldDiggers
Told with brave honesty and bold description, the stories of the individual immigrants are simultaneously heart-breaking and heart-warming.
Listen to Sue Nyathi in conversation with The Cheeky Natives about The GoldDiggers here.
NR Brodie
Knucklebone
Set against the richly textured backdrop of a livewire African city, this fast-paced thriller offers a disturbing contemporary take on justice and morality.
Watch NR Brodie introducing Knucklebone here.