Animal books to make you go wild!
Looking for the next book that will make your little one ROAR?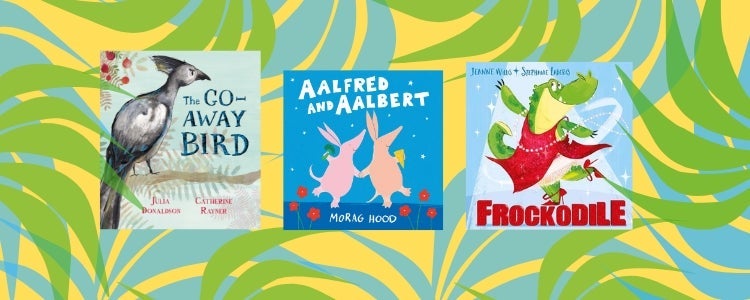 We've compiled a list of exquisitely illustrated, hilarious and beautiful books for animal lovers to enjoy. Learn about the importance of friendship with The Go-Away Bird, a South African inspired story from Julia Donaldson and Catherine Rayner or  experience the sweetest love story full of cheese and broccoli in Aalfred and Aalbert by Morag Hood. Winning isn't everything, what really matters is that you have fun- as the little aardvark will tell you in The Big Race by David Barrow. For even more wild and wonderful stories make sure you add our list to your TBR pile!