Jaco Jacobs' list of 10 very, very funny books for kids
Laugh out loud with these hilarious children's books recommended by author, Jaco Jacobs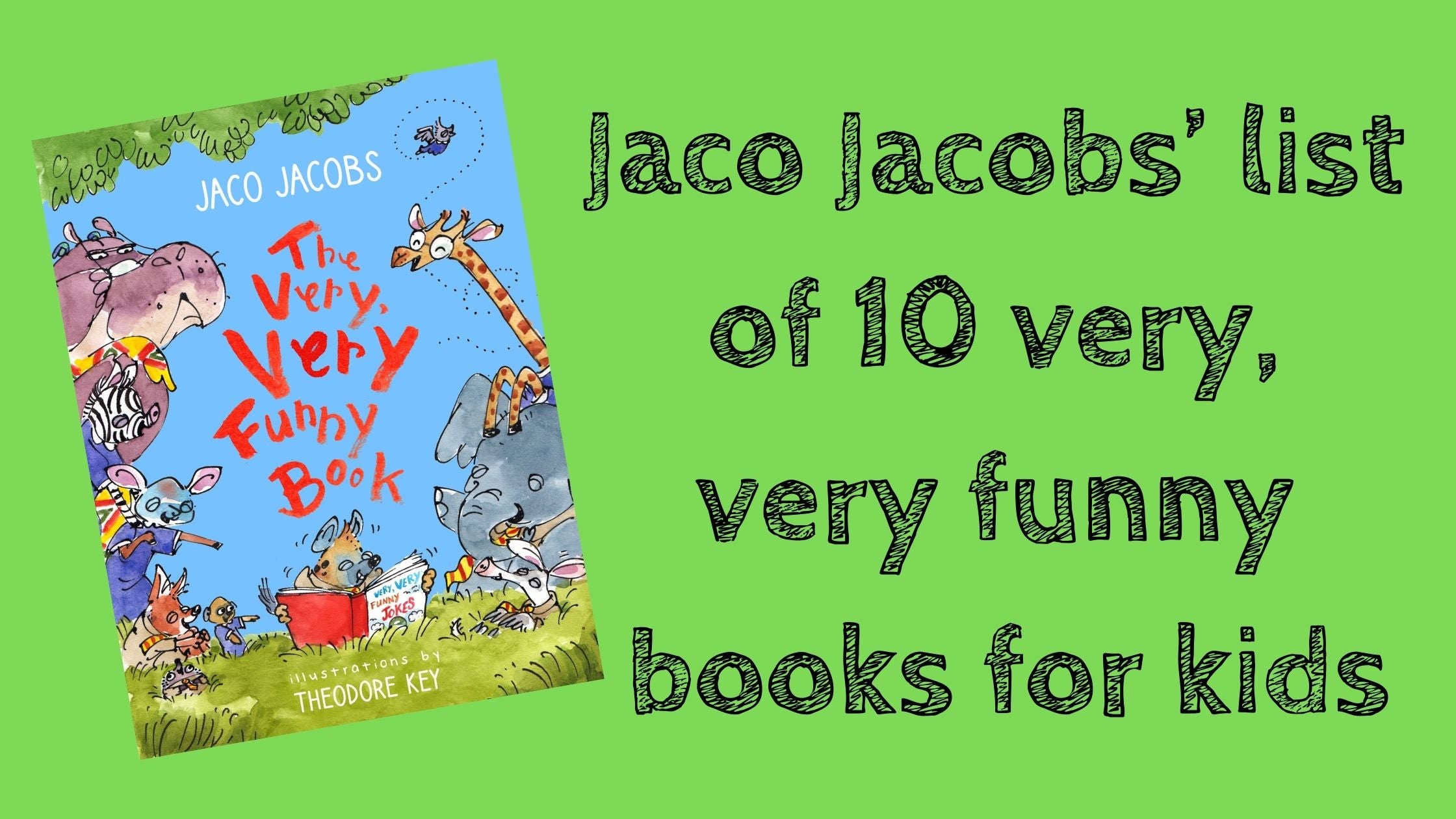 Children's book author Jaco Jacobs says few things in life give him greater joy than seeing a kid giggling over a funny book. The author of the newly released picture book The Very,Very Funny Book chooses 10 books that are sure to make kids (and many grown-ups) laugh out loud.
1. The Adventures of Pippi Longstocking (Astrid Lindgren)
As a kid, I grew up reading the Afrikaans translation of this children's classic. Pippi has everything a kid can dream of: she's strong enough to pick up a horse (and yes, she owns a horse, as well as a pet monkey called Mr Nielsson), she has all the money she could wish for, and she lives on her own because her father is a pirate captain and king of a cannibal island.
2. Revolting Rhymes (Roald Dahl)
It's really difficult to choose only one Dahl book for this list, but Revolting Rhymes made me fall in love with funny poems when I was a kid, and it's probably one of the reasons why I love writing funny poetry for children.
3. The Secret Diary of Adrian Mole, Aged 13¾ (Sue Townsend)
The self-proclaimed teenage intellectual Adrian Mole must be one of my favourite characters ever. Even though the book was published in 1982, it's still incredibly funny.
4. The Book with No Pictures (B.J. Novak)
Bedtime giggles guaranteed. My kids love this book! To be fair, half of the credit for those giggles should go to every parent or teacher who reads this book out loud and has to say silly words like "BADOOONGY FACE" or read in the "robot monkey voice".
5. Mr Stink (David Walliams)
Once again, it's hard to pick just one David Walliams book. I enjoyed this larger-than-life story about Chloe who invites a tramp into their home. Like in Roald Dahl's work, the grown-ups in Walliams' books are often so wonderfully ghastly that you can't help laughing.
6. I'm Just No Good At Rhyming (Chris Harris and Lane Smith)
This must be one of the funniest, most original collections of children's poetry ever. The banter between the author and illustrator is SO funny. (There's even a poem called "I Don't Like My Illustrator".)
7. You're a Bad Man, Mr Gum! (Andy Stanton)
I recently read this book to my nine-year-old daughter, and I had to start some paragraphs over because we were both laughing like mad. (I had to stop at some point because my nose started bleeding, if I recall correctly. Good job, Mr Stanton.)
8. The Story of the Little Mole Who Knew it was None of His Business (Werner Holzwarth and Wolf Erlbruch)
I've been a big fan of this book, originally published in German, for years, and when my kids were born, I couldn't wait to read it to them. It's basically a whodunnit about a little mole who goes in search of the culprit who did a poo on his head.
9. The Dumb Bunnies (Sue Denim and Dav Pilkey)
Seriously off-beat humour in this fantastic picture book series by Sue Denim, illustrated by Captain Underpants creator Dav Pilkey.
10. Sideways Stories from Wayside School (Louis Sachar)
I'm a big Louis Sachar fan, and this series of stories about a wacky school that's 30 stories tall is huge fun. (There's a teacher who turns bad kids into apples, making everyone think she's a great teacher for getting so many apples – to give you a hint of what to expect.)
* The Very, Very Funny Book by Jaco Jacobs, illustrated by Theodore Key, is available from Pan Macmillan South Africa in paperback and ebook format.