Out now! The 117-Storey Treehouse
The wait is over! The 117-Storey Treehouse is out now!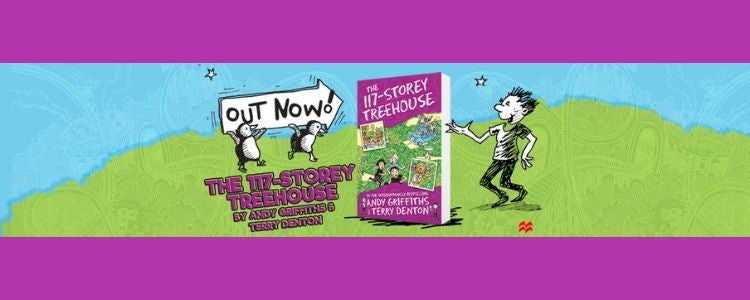 Grab your catnary, watch out for that spy cow and make sure your marshmallow machine  is ready to shoot because there are 13 more levels of fun in this brand new book from Andy Griffiths and Terry Denton! And we have some equally exciting news to share...
Andy Griffiths is coming to South Africa in September 2019!
Join us at one of the following public events and meet the author of this exceptionally hilarious series:
Saturday, 14 September, 11AM at Exclusive Books Tygervalley
Sunday, 15 September, 11AM at Exclusive Books Cavendish
Saturday, 21 September, 11 AM at Exclusive Books Sandton City
Can't wait? Neither can we! Luckily there are a few absolutely awesome books to read in the meantime: