Eight questions with Phumlani Pikoli
Author Q&A: eight questions with Phumlani Pikoli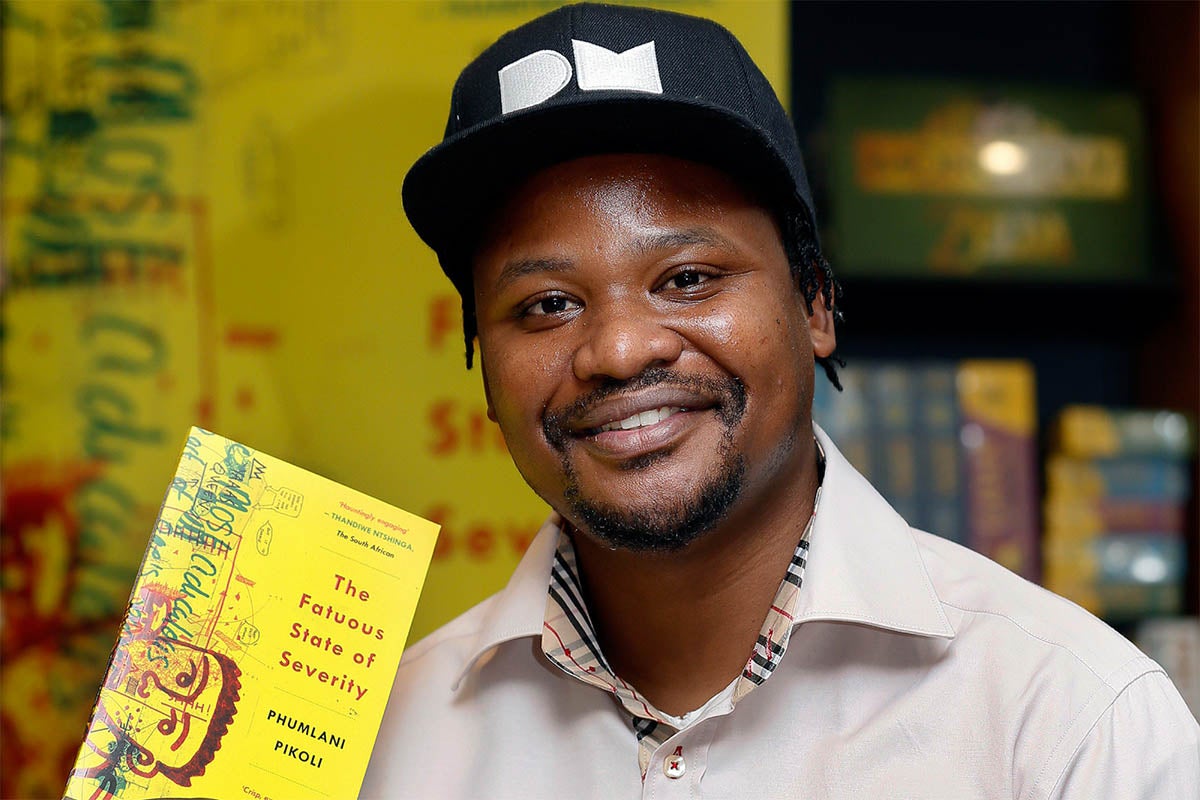 30-year-old Phumlani Pikoli, is a skilled multi-media journalist, artist and author of the "crisp, experimental and beautifully weird" book of short stories #TheFatuousStateofSeverity. Pan Macmillan has published the new edition of his collection of stories, which were first self-published in 2016. There are six new stories in this edition.
The cover is striking and compliments the theme of the book. What inspired the cover?
I freestyled the initial cover via its print using a journal where I lazily scribbled the titles and some meaningless, yet seemingly profound rambling, about life and death. So after the first edition, it's dope to be able to get a lot of the artistic collaborators and myself onto the same page literally falling all over each other.

People tend to 'judge a book by its cover', how do you think people will relate to the cover?
I imagine them thinking: Well this looks interesting... is it literature?

What's the context of the title page and tombstone?
The tombstone was almost the cover! But we figured it might be a little too intense considering the book itself is so live with death. It also felt like it might be a little close to home, because of the context of its birth.

Writing the first edition of your book started as a form of therapy. What was your writing process?
I was told to journal instead I played out some of the most ridiculous fictions I could think of to be honest.

What inspired the six additional short stories?
The advance and the publisher.

You're "causing a stir in Mzansi's literary circles…" are you currently working on a new book?
Am I? I am indeed.

The book reflects your 'wokeness'. You don't shy away from engaging in controversial dialogues around cultural and socio-economic divides. Do you think these stories have the power to speak to youth of different backgrounds?
Woke is a weird term for me. Most wokeness I happen to come across is dependent on brokeness. But I hope I'm woke? It's weird the book has meant a lot more than I expected to, to different people. Like it's lit to hear from people that this isn't purely a pity party of privilege.

What shapes and influences your bold approach and ideas?
I want to write and I like stories, so it's dope to try figure out different ways of telling different stories. Or the same stories in different ways.