New recipe alert: The Nourishing Cook sneak-peak!
Leah Itsines is a self-taught Aussie food blogger with a mission to help men, women and children all over the world change their view on food and health while providing healthy, homemade and easy recipes. Make her Haloumi and Roasted Veggie Salad.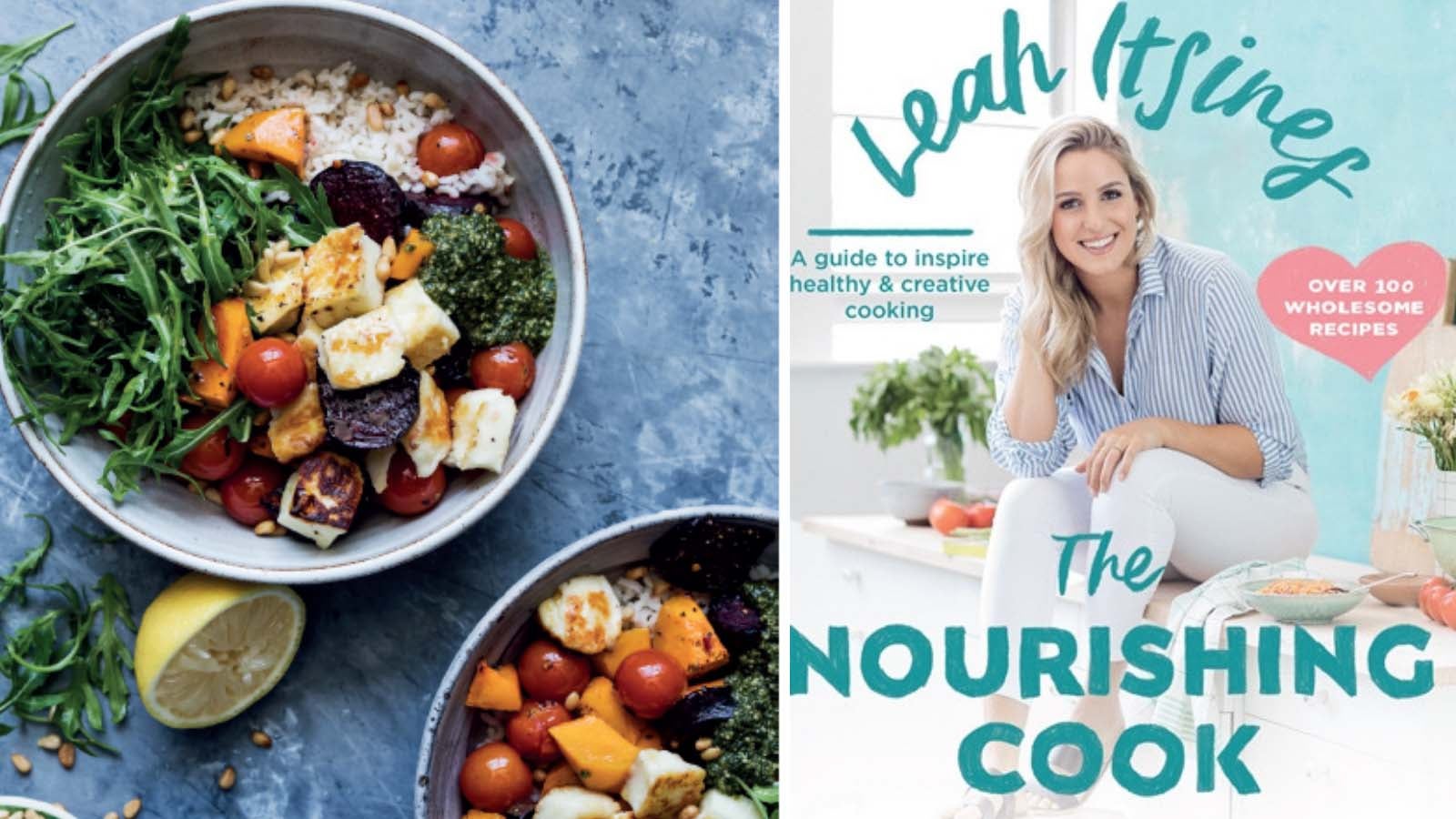 Total time

40

Prep time

10

Amount

2

Ingredients

1 Large betroot (cut into wedges)
300g Butternut pumpkin( cut into bite-sized cubes)
3 tablespoon Olive oil
1 teaspoon Oregano
1 teaspoon Paprika
A qaurter of a teaspoon of Chilli flakes (optional)
250g Cherry tomatoes
200g Haloumi
1 tablespoon Lemon juice
185g Long-grain brown rice
Rocket leaves (two handfuls)
Pine nuts (toasted)
Basil Pesto Makes 375g (1.5 cups)
100g Basil leaves
500g Pine nuts (toasted) 125ml Olive oil
3 Garlic cloves (crushed)
Salt and pepper for seasoning
1 tbspn Lemon Juice
Preparation 
Preheat the oven to 180°C and line the baking tray with paper. 
The Process
Basil pesto: Place all basil pesto ingredients in a food processor and give it a quick whiz. How fine you want it depends of you. 
Spread the Beetroot and the Pumpkin on the tray, drizzle with 2 tablespoons of Olive Oil, sprinkle with dried Oregano
Add Salt and Pepper to your discretion, add the Chili flakes   or the Paprika 
Put it all in the oven to roast for 20 minutes 
Then take it out to add Cherry tomatoes and roast for a further 15-20 minutes, until the veggies are tender and the tomatoes are bursting out of their skins 
Add Olive oil to a frying pan on medium heat and add the chopped haloumi in to fry until golden brown for about 4 minutes
Remove from the heat and add a drizzle of lemon juice 
Time to devour!