Salted dark chocolate nut butter cups recipe
The 28-Day Vegan Plan is a guide to going vegan the healthy way. Food writer and blogger Kim-Julie Hansen offers a practical and easy-to-follow programme, laid out day by day with incredible recipes, meal plans, shopping lists and inspiration.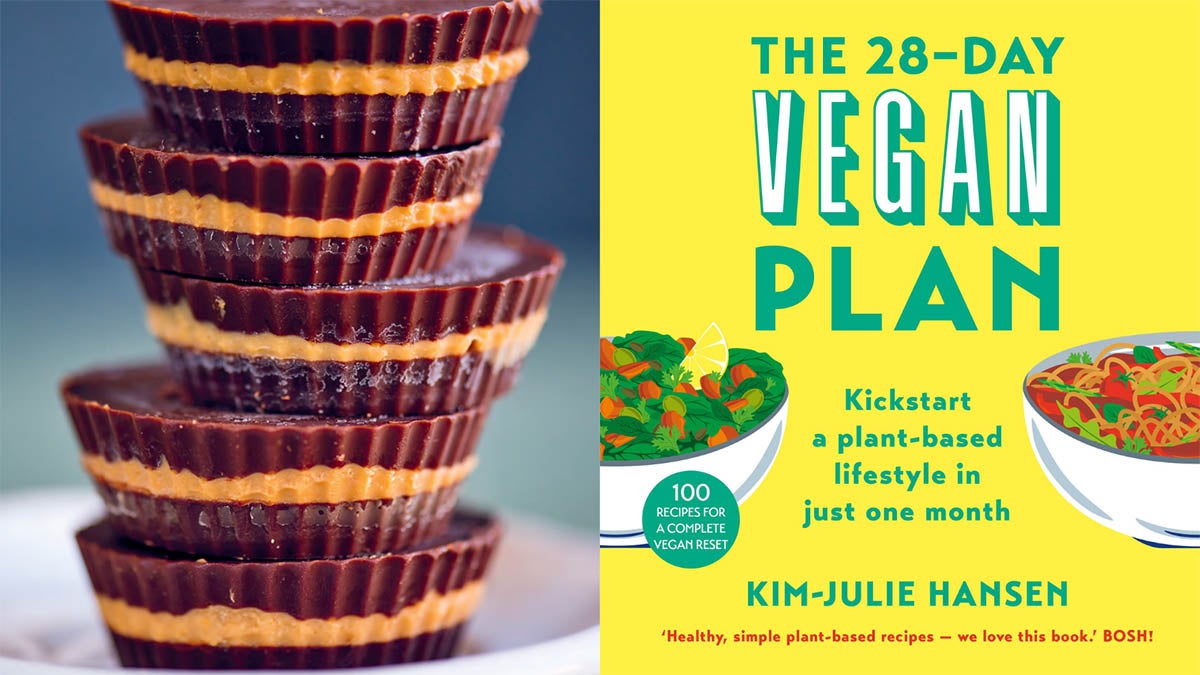 Total time

40

Prep time

10

Amount

9

Ingredients

70 g coconut oil
75 ml cocoa butter melted
75 ml maple syrup
55 g plus 2 tablespoons cacao powder
1 teaspoon vanilla extract
1 teaspoon sea salt and a little more for sprinkling
3 to 4 teaspoons cashew butter
3 to 4 teaspoons peanut butter
3 to 4 teaspoons almond butter
1. To make the chocolate, mix together the coconut oil, cocoa butter, maple syrup, cacao powder, vanilla and salt in a bowl using a whisk.
2. Add about 2 teaspoons of the melted chocolate mix to each of 9 cupcake forms. Refrigerate or freeze for 10 minutes.
3. Add a little more than 1 teaspoon nut butter to each form.
4. Cover with more chocolate, sprinkle a little sea salt on top and refrigerate or freeze for another 20 minutes before serving.