Sneaky Mom Pumpkin Brownies
Coming out this May a new family cookbook Eat Lekker for Goodness Sake by Ine Reynierse from Quivertree Publications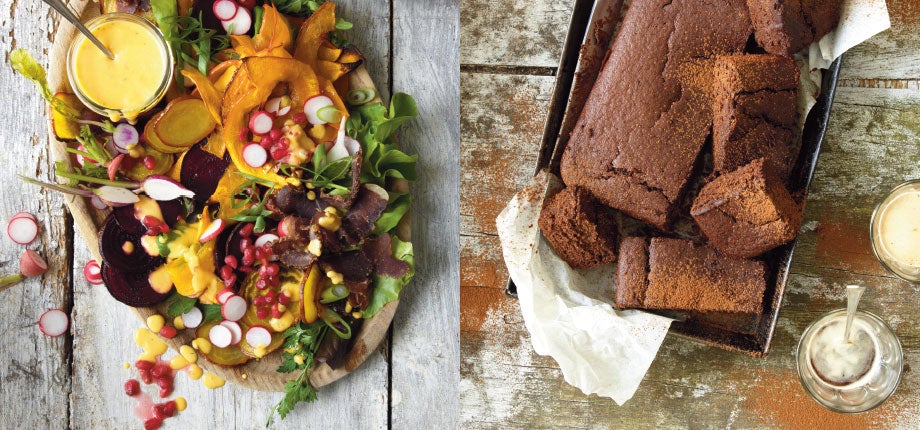 Total time

45

Prep time

15

Amount

6 to 12

Ingredients

100 g dark chocolate
100 g butter
4 large eggs
½ cup cream
100 g pumpkin cooked
drained & cooled
1 tsp vanilla extract
6 tbsps xylitol
3 tbsps coconut flour
6 tbsps almond flour
Pinch of salt
½ cup cocoa
2 tsps baking powder
Preheat oven to 180 degrees celcius
Melt the chocolate on the lowest temperature in a small saucepan (4-5 minutes). Pour the melted chocolate into a food processor or blender. Melt the butter in the same saucepan and pot in with the chocolate.Add the eggs, cream, pumpkin, vanilla and xylitol to the melted chocolate mixture and blend until combined.
Quickly mix the flours, salt, cocoa and baking powder in a separate mixing bowl. Add the chocolate mixture to the flour mix. Whisk and pour into a buttered oven dish or brownie tin (25 x 25 cm).
Bake for 14 - 15 minutes until it is firm on the sides and somewhat gooey in the middle. Allow to cool.